Amon Amarth & Goatwhore @ The Paramount- Huntington, New York
By Enrique Orea on May 15, 2017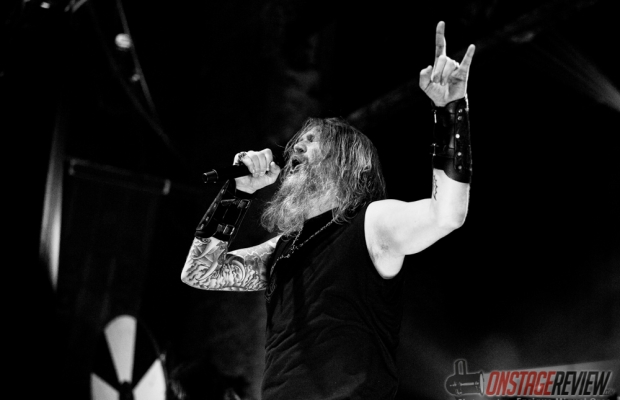 May 10, 2017
After concluding a recent tour in celebration of Metal Blade Records 35th anniversary with Whitechapel, Goatwhore continued touring in support of their latest album release, Vengeful Ascension (2017) with label mates, Amon Amarth. Opening up with "The All-Destroying," "An End to Nothing," and "Alchemy of the Black Sun Cult," the long-awaited return to New York was over. Louis Benjamin (vocals) teased the attendants to close the gap in the crowd as he "did not want to see any kids with gym shorts and sweats running around" just before performing "Baring Teeth for Revolt" and the mosh pit erupted to the fast paced, head banging tune. Goatwhore displayed a strong performance, closing out the set with "Baring Teeth for Revolt," "Schadenfreude," "FBS," "In Deathless Tradition" and "Apocalyptic Havoc."
Amon Amarth's performance was spectacular. From the stage props to vocalist Johan Hegg's stage charisma. Opening up the night with "The Pursuit of Vikings," "As Loke Falls," and "First Kill," the momentum was incredible and fans wasted no time before they began crowd surfing. "Cry of The Black Birds" caught my attention and nostalgia hit. About 11 years ago, I remember sitting in the living room around 12 am watching Headbangers Ball on MTV when the music video came on.
Before closing the set with "Raise your Horns," Guardians of Asgaard," and "Twilight of the Thunder God," Johan Hegg raised his ale horn and thanked his fellow "vikings" for an incredible night. With a long road ahead, Amon Amarth will set sail across the world throughout Latin America and Europe ending two years of touring in support of Jomsviking (2016). Everyone in attendance that night, left the venue pumped wanting more. Unfortunately, like the saying goes, "All good things must come to an end." Until then, New York City will be waiting for the return of the vikings!
Goatwhore
Amon Amarth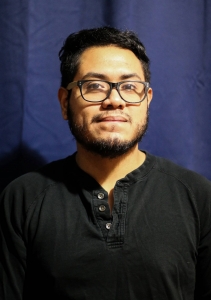 My passion for concert photography began when I attended my first show at the age of 17, watching the 69 Eyes and Cradle of Filth perform at the "Irving Plaza" in New York City. But it wasn't until 2014 that I was fortunate enough to purchase my first DSLR camera and given the opportunity to photograph local bands. Whether it's a house show, bar show or a well-known venue, if I can bring in my camera, I'll be there!
Advertisement

Features

Enrique Orea | May 15, 2017

Amon Amarth & Goatwhore @ The Paramount – Huntington, NY May 10, 2017 Photos and Review by Enrique Orea After concluding a recent tour in celebration of Metal Blade Records 35th anniversary...

Featured Photographer

fmonstage | May 3, 2017

I've been a fan of music for as long as I can remember. I was introduced to hard rock and metal when I was in high school, but eventually...
ABOUT ONSTAGE REVIEW

On Stage Review is a collaboration of passionate and enthusiastic music lovers coming together to give you an inside look into some of today's hottest and most intriguing artists.

We'll dive into their lives and careers on and off the stage and give you an up close perspective few get to see.

Facebook

ADMIN
Copyright © 2014 ONSTAGE REVIEW.com. Site by FM Imagery