Home
/
Articles posted by Greg Hamil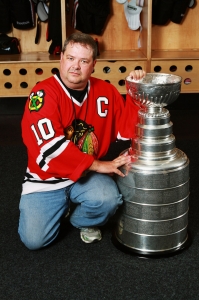 I got my first camera when I was in the 5th Grade and at 52 years old, I still haven't stopped shooting! My first concert was Van Halen in 1978 and I have seen hundreds of bands since. I love all genre's of music (some more than others), but it doesn't matter if I like the artist's music or not, there is just something about a live performance that I just can't get enough of. I have been an event photographer, house photographer, and have had my photos shown in many online and print publications. I hope you enjoy my work and I look forward to shooting and reviewing many shows!
By Greg Hamil on June 14, 2017

STYX, THE GUESS WHO, & LITTLE RIVER BAND @ AMERICA'S RIVER FESTIVAL – Dubuque, IA June 10, 2017 Photos & Review by Greg Hamil Styx...
Advertisement

Features

David Urmanski | June 27, 2017

2017 COUNTRY LAKESHAKE @ HUNTINGTON BANK PAVILION – Chicago, IL June 25, 2017 Review by David Urmanski Photos by David Urmanski The greatly anticipated three-day Country Lakeshake music festival...

Featured Photographer

fmonstage | May 3, 2017

I've been a fan of music for as long as I can remember. I was introduced to hard rock and metal when I was in high school, but eventually...
ABOUT ONSTAGE REVIEW

On Stage Review is a collaboration of passionate and enthusiastic music lovers coming together to give you an inside look into some of today's hottest and most intriguing artists.

We'll dive into their lives and careers on and off the stage and give you an up close perspective few get to see.

Facebook

ADMIN
Copyright © 2014 ONSTAGE REVIEW.com. Site by FM Imagery