AUTOGRAF @ Concord Music Hall -Chicago IL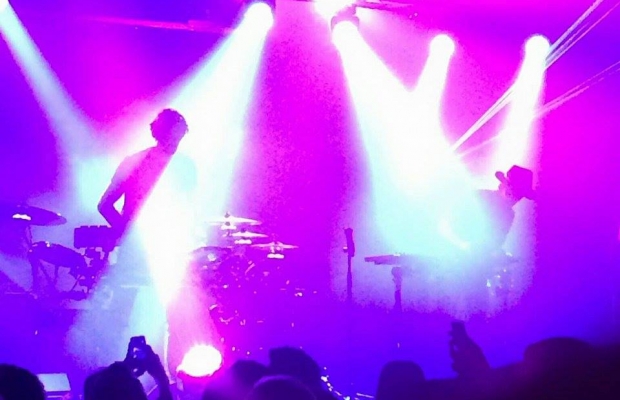 February 26, 2016
I take great pride in being a fan of the underrated. Even more so when they are on the come up. Double so when they represent your hometown.
A group of artists is gaining steam in the future house genre. Some say they define it. They are Autograf and their home is Chicago. Friday, February 26th 2016 these men returned home. A packed Concord Music Hall welcomed them with open arms and bodies eager to move.
You see, legend has it that Mikul Wing, Louis Kha, and Jake Carpenter are known to sling a dope beat or two from time to time. Friday night at the Concord was such an occasion. Hard bass, souring melodies and tight grooves were plentiful. Booties were moved. Downs were gotten.
For those of you unfamiliar, Autograf are no ordinary DJs. They are artists in the truest sense of the word. With backgrounds in both visual art and traditional instrumentation, an Autograf show is a uniquely immersive experience for EDM.
What impressed me most on this night was the ingenious touch of familiarity throughout the set. From  Pharrell and Daft Punk to The Griswolds to Stevie Wonder, marimba soaked remixes segwayed flawlessly between the group's original material.
I'm hungrily awaiting the band's Future Soup EP due out in March. For now, I will continue to feast on the smorgasbord of scrumptious remixes on Soundcloud.
I will not miss Autograf anytime they come home to Chicago.