Behemoth, Lamb of God & Slayer @ the Theater at Madison Square Garden – New York, NY
By Enrique Orea on August 13, 2017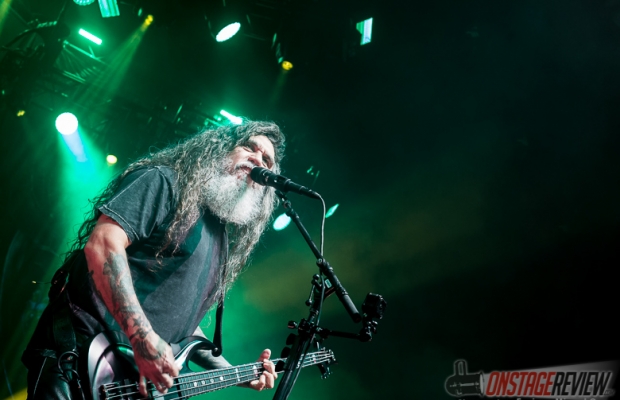 June 27, 2017
A sold-out show at Madison Square Garden featured the three incredible and well-respected metal bands Behemoth, Lamb of God, and Slayer. Behemoth's set list revolved mainly around their last two records Evangelion (2009) and The Satanist (2014). Opening the set with "Ora Pro Nobis Lucifer," Behemoth's on-stage performance reflected the feeling of a "satanic ritual."  No matter what you listen to in the metal or rock genre, Behemoth is a must-add to your playlist.
The eruption of crowd surfers that occurred during Lamb of God's set was phenomenal as the night started with "Laid to Rest." Within the first three songs, shooting from the photo pit was challenging as security was on guard for the waves of fans that were surfing through the crowd. The biggest moment, in my opinion, was when they performed "512" as frontman Randy Blythe displayed three sides of his vocal range from clean vocals, growling, to screaming. Fans were in full sync with the song which inevitably lead to a mosh pit. Many of Lamb of God classic tunes which included "Ruin, "Descending," and "Walk with Me in Hell," were on the set list. "Engage the Fear Machine," "512," and "Still Echoes" were the only recent songs fro their 2015 album, VII: Sturm und Drang. Having been to about ten other performances, I was not surprised at how aggressive, intense, and chaotic their shows can be. During the 2016 Metal Hammer Golden Gods Awards, Lamb of God won the "Best Live Band" award and there is no doubt they have earned that title.
Over the past two years, I've managed to see Slayer three times, and they have always delivered a great show. From the intro to the final song, Slayer is constantly putting the crowd on a whirlwind of energy that never ends. The dark red lighting surrounding the stage gives an aura of despair for songs like "Postmortem," "Hate World Wide," and "Mandatory Suicide." The legendary group seems to evolve and intensify as the years go by. Die-hard Slayer fans are still devoted to the band and the sound of Kerry King's guitar and Tom Araya's vocals.  At the end of every song, all you can hear are the deafening chants of "SLAYER!" being shouted from among the crowd.
The set list took us down memory lane, with songs like "Antichrist," "Dead Skin Mask," and "Hallowed Point" to name just a few.  Slayer can tour with any band and sell out a venue with ease, especially in New York City, which eagerly awaits their arrival every year. With just a handful of shows remaining, purchase your tickets now and prepare for a long night of pure heavy metal!
Behemoth
Lamb of God
Slayer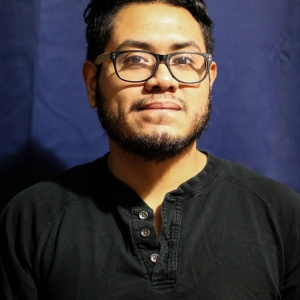 My passion for concert photography began when I attended my first show at the age of 17, watching the 69 Eyes and Cradle of Filth perform at the "Irving Plaza" in New York City. But it wasn't until 2014 that I was fortunate enough to purchase my first DSLR camera and given the opportunity to photograph local bands. Whether it's a house show, bar show or a well-known venue, if I can bring in my camera, I'll be there!
Features

Dan Scheiman | September 22, 2019

BEYOND CREATION @ REGGIES -CHICAGO, IL September 20, 2019 Review by Dan Scheiman Reggies was the first stop of the Algorythm North American Tour. The lineup for this tour...

Featured Photographer

Nicci Allen | September 11, 2019

LINGUA IGNOTA @ THE EMPTY BOTTLE, CHICAGO, IL September 9th, 2019 Photos/Review: Nicci Allen When I first heard of Lingua Ignota, the headlines alone sparked my interest. I kept...
ABOUT ONSTAGE REVIEW

On Stage Review is a collaboration of passionate and enthusiastic music lovers coming together to give you an inside look into some of today's hottest and most intriguing artists.

We'll dive into their lives and careers on and off the stage and give you an up close perspective few get to see.

Facebook

ADMIN
Copyright © 2017 ONSTAGE REVIEW.com. Site by FM Imagery.