Brit Floyd @ Coronado Performing Arts Center – Rockford, IL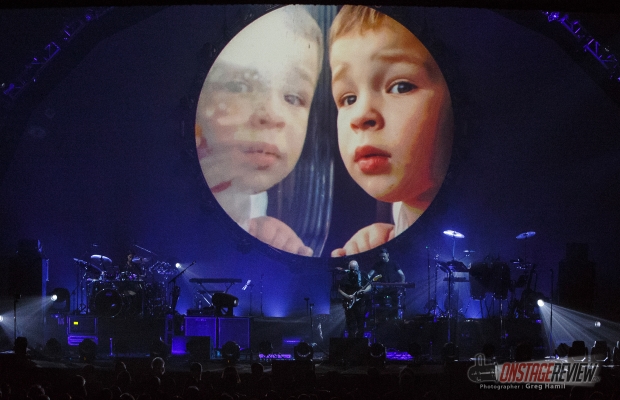 The gorgeous and acoustically perfect Coronado Performing Arts Center in Rockford, IL was the perfect venue for Brit Floyd. From the time the lights dimmed to the end of the performance the audience was treated to the best Pink Floyd tribute there is today! The laser and light show perfectly synced to the performance made for a perfect evening. The first act opened with "Cluster One" which immediately received a loud response from the audience and it only got better and louder from there. Other songs in the first act included "Another Brick In The Wall Part 2", "Us And Them", and ended with "Eclipse" which brought the crowd to its feet for an extended ovation. If you closed your eyes you would swear that Pink Floyd themselves were performing. But, closing  your eyes would have been a bad idea as the animation, lights, and lasers only added to a fantastic performance.
After a 20 minute intermission, Brit Floyd picked up right where they left off with "Astronomy Domine" and served up great hits like "Money", "Wish You Were Here", and "Comfortably Numb". A fantastic performance from beginning to end! Brit Floyd is a performance definitely worth your while if it comes to a venue near by! You won't regret it!
Set List:
Cluster One
What Do You Want From Me
Welcome To The Machine
Coming Back To Life
Another Brick In The Wall Part 2
Lost For Words
One Of These Days
Us And Them
Any Colour You Like
Brain Damage
Eclipse
Astronomy Domine
Pigs On The Wing (Part 1)
Dogs
A New Machine (Part 1)
Terminal Frost
Time
Breathe (Reprise)
The Great Gig In The Sky
Money
Wish You Were HEre
Shine On You Crazy Diamond (Parts VI-VII)
Comfortably Numb
Not Now John
Run Like Hell