Demi Lovato and Nick Jonas @ Honda Center – Anaheim, CA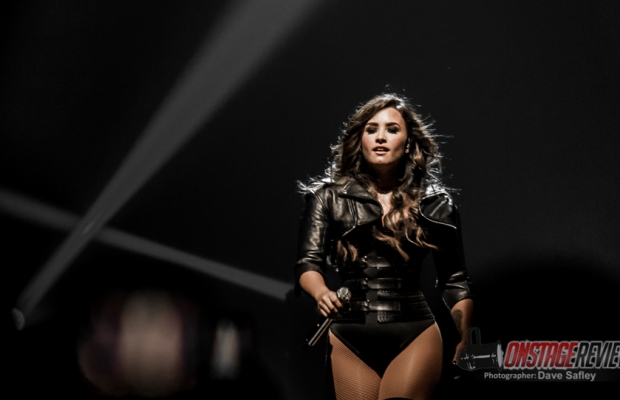 Date: August 17, 2016
Demi Lovato's current tour "Future Now" – On Stage Review had the pleasure to cover her show at The Honda Center in Anaheim, CA on August, 17th, 2016
Jonas, opened the show with "Champagne Problems" supported by two backup singers, and then the current top hit "Levels" there was no question that based on the volume of cheering supporting fans, this show welcomed Nick as the supporting act. Duets within each set, performed by Nick and Demi topped off  a well arranged 24 songs between both artists.
The show was enhanced by a massive screen behind the artists, providing the entire arena with both live shots of the artists as well as abstract imaging carefully selected for each song resulting in a beautiful, well planned audio/visual presentation.
Jonas gave the fans 8 solid songs with Lovato joining in on "Close"
Lovato, came on stage strong with "Confident" / "Heart Attack" and then the dance flavored "Neon Lights".  Keeping the crowd going – Lovato slowed it down a bit for a massive ballad "Nightingale" which prompted smart phone lights lit all over the arena.
Jonas, then made his presence and accompanied Lovato for Stone Cold, playing piano.
2 Chainz, made an appearance for "I'm Different" and "Watch out" – a nice blend into this pop concert with some grooving rap tracks.
Lovato completed the show with "Give Your Heart a Break" and the top pop hit "Cool For The Summer"
Demi Lovato's Setlist:
"Confident"
"Heart Attack"
"Neon Lights"
"For You"
"Body Say"
"Fix a Heart"
"Nightingale"
"Warrior"
"Lionheart"
"Skyscraper"
"Stone Cold" with Nick Jonas on piano
"Close" with Nick Jonas
"I'm Different" Performed by 2 Chainz
"Watch out" Performed by 2 Chainz
"Give Your Heart a Break"
"Cool for the Summer"
Nick Jonas' Setlist:
"Champagne Problems"
"Levels"
"Jealous"
"Chains"
"The Difference"
"Bacon"
"Close" (with Demi Lovato),
Stone Cold (Piano)