EPICA @ Concord Music Hall – Chicago, IL
By Tim Anders on January 30, 2016
January 29, 2016
Photos and Interview by Tim Anders (Absinthe Moon Photography)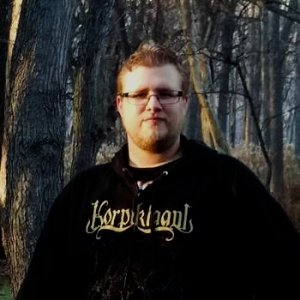 Tim has been working in the music industry since 2008. He's known throughout Chicago's heavy metal scene by his company's Pitch Black Productions, Absinthe Moon Photography and The Offering Magazine. With these businesses he's dipped his hand in several aspects including artist management, booking, touring, stage prop construction, road crew, photography, interviews and graphic and web site design. Some of his accomplishments that he holds in highest regards include photographing Heaven and Hell (with Dio), photographing Rammstein without getting burned, working with Hanzel Und Gretyl and touring Texas and Mexico with Urn (US). He can't thank everyone enough for the experiences he's had or the friends he's made within the industry. Although Tim's favorite genre is heavy metal, he enjoys many different types of music and as a photographer, he does not discriminate towards any band. In his free time, Tim likes to fish, build various things (he built a flashing/smoking electric chair as a stage prop for the local death metal act Eviscretorium) and go on crazy adventures with his best friend, Penny. Some of his favorite bands are Kreator, Megadeth, Sabaton, Finntroll, Running Wild, Scorpions and Enslaved.
Advertisement

Features

Matthew Belter | February 27, 2017

ADAM ANT @ THE OBSERVATORY OC, Santa Ana, CA February 17th, 2017 Photos and Review by Matthew Belter "In a time where many bands from his generation are starting to...

Featured Photographer

fmonstage | February 16, 2017

Derek Koepke My passion for live music started at a young age, with my first concert that I can remember going to being Anthrax. Since, I have been to...
ABOUT ONSTAGE REVIEW

On Stage Review is a collaboration of passionate and enthusiastic music lovers coming together to give you an inside look into some of today's hottest and most intriguing artists.

We'll dive into their lives and careers on and off the stage and give you an up close perspective few get to see.

Facebook

ADMIN
Copyright © 2014 ONSTAGE REVIEW.com. Site by FM Imagery