FAILURE @ HOUSE OF BLUES- CHICAGO, IL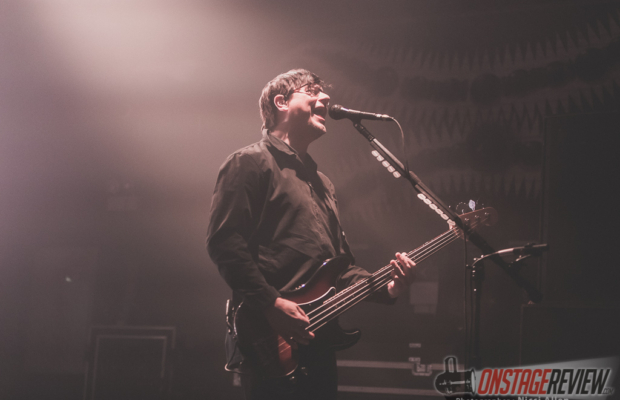 FAILURE @ HOUSE OF BLUES- Chicago, IL
April 5th, 2019
Review by Dan Scheiman
Photographs by Nicci Allen
Failure is an alternative rock power house and grunge pioneer from the 90s. While taking an extended hiatus from 1997 to 2013 may have taken them off of many people's radar, including my own; judging by the amount of people crammed up front eagerly awaiting their arrival, they clearly still have a devoted following.
After just a few tracks, I started noticing similarities in their musical approach with bands like Bush, Filter, and Collective soul. After a small amount of research, it dawned on me that these bands all started after Failure, therefore the influence was potentially more originated from Failure than visa versa. It is always inspiring to see how sub genres of music evolved and where the inspiration came from over the years. In this case, Failure began in 1990 paving a unique path of progressive grunge music, and are still rocking 29 Years later.
These guys bring an interesting twist to their music, though. There is a particular darkness and psychedelia that hovers underneath their grunge rock style, and without seeing them live, I may have never noticed that in their music. I did learn an interesting bit of information that threw me for a loop, and showed me how deep their influence goes in the music I love as well. The song "The Nurse Who Loved Me" by A Perfect Circle is in fact an original Failure track. This just shows I don't know enough about even some of my favorite bands.
A good amount of the crowd in the pit were singing along with every lyric. The flood of nostalgia in the room coupled with a roar of applause for a few of the older tracks was fantastic. There is something specifically unique about bands that started in the early 90s. It is hard to put your finger on, but everyone in the room was feeling it that night, and I am glad to have been a part of it.