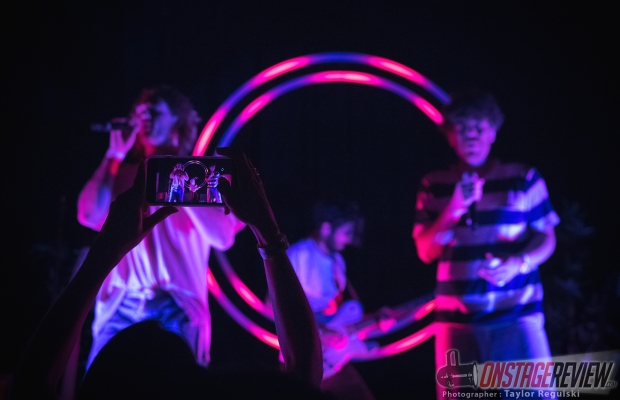 April 7, 2018
Orlando is a city that is constantly changing. I've lived here for about four years and have noticed a difference. The music scene here is not what it once was. Most people would think this is a bad thing but, it is the exact opposite. In these past four years, the music scene has blossomed and expanded into something unique that other cities do not offer. Every weekend I find myself discovering new venues with unforgettable performances by artists from a multitude of genres.
I once again found a new venue but, with a familiar sound this Saturday. FRENSHIP played The Social, which has become one of my new favorite venues. I may be partial because I adore FRENSHIP's electropop sound and heartfelt lyrics but, their performance made the venue come alive.
FRENSHIP is an electropop duo consisting of James Sunderland and Brett Hite. They met by chance while working at Lululemon and became fans of each others music. Eventually the two began to create a new sound together and formed what we all know as FRENSHIP. Their debut EP was released in 2016 featuring their hit single Capsize with Emily Warren. The duo has continued to expand their music portfolio by working with big names such as Matoma (Knives). The sky is the limit for FRENSHIP considering how popular they are becoming.
I discovered FRENSHIP in the summer of 2016 when I heard capsize playing on the radio. The song immediately caught my attention with its summery sound. Of course I had to shazam the breezy tune and find out exactly who this was. After looking up FRENSHIP on Spotify, I became an instant fan. Kids, 1000 Nights, and Run Wild (Truce-EP) was played on repeat for weeks. I had to wait over a whole year to even see the duo live at Lollapalooza (Chicago) in 2017.
Their performance in Orlando blew the roof off of their Lolla performance. FRENSHIP was able to bring to life the feelings and connection with fans through songs like LOVE Somebody and GOODMORNING, Goodbye. Emily Warren didn't make a surprise appearance but, FRENSHIP's pianist killed the vocals for a special rendition of Capsize. Fans were in for a treat hearing brand new songs as well as classics.
Their vocals and intimate feel were spot on for the vibe but, their musical abilities with numerous instruments blew my mind. Hite and Sunderland consistently switched between guitars, drums, and vocals throughout the night. I have never seen two artists fully perform themselves as much as FRENSHIP did on Saturday night. The two personally thanked fans after by hanging out, taking photos, and signing memorabilia for everyone there.
If you have not listened to FRENSHIP before, I highly recommend checking out their music library. You still have time to catch the duo on their headlining Good Morning, Goodbye Tour. Maybe you don't have time to catch them on tour but, might attending music festivals over the summer? You're in luck! FRENSHIP will be performing at Bonnaroo and Lollapalooza and you do not want to miss their unforgettable performance.
Re-live their show in Orlando through the gallery. Music lovers should keep an eye on FRENSHIP because I can promise they will be blowing everyone out of the water with more music!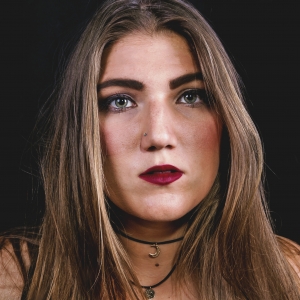 Taylor was born and raised in Chicago which had a huge influence on her musical taste growing up. She quickly fell in love with everything about music and the concert scene and has travelled across the country attending music festivals and concerts ever since. While in college, she began to combine her love for music and photography. She currently lives in Orlando, FL. working as a sports photographer at ESPN.
Features

Nicci Allen | February 26, 2020

LAMB OF GOD @ HOUSE OF VANS– Chicago, IL February 14th, 2020 Review: Dan Scheiman Photos: Nicci Allen What better way to celebrate Valentines Day, than an intimate winter...

Featured Photographer

Joe Hendrickson | February 18, 2020

Machine Head @ The Metro – Joliet, IL February 15, 2020 Review & Photos by Joe Hendrickson Machine Head made a stop at The Metro on their Burn My...
ABOUT ONSTAGE REVIEW

On Stage Review is a collaboration of passionate and enthusiastic music lovers coming together to give you an inside look into some of today's hottest and most intriguing artists.

We'll dive into their lives and careers on and off the stage and give you an up close perspective few get to see.

Facebook

ADMIN
Copyright © 2017 ONSTAGE REVIEW.com. Site by FM Imagery.