H.I.M, CKY & 3Teeth @ Manhattan Center Hammerstein Ballroom- New York, NY
By Enrique Orea on November 23, 2017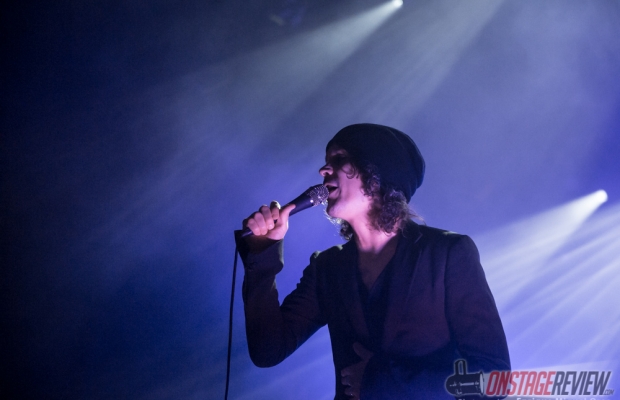 November 17, 2017
After 26 years of "Love and Metal," H.I.M will retire at the end of the year, marking November 17, 2017 as a special night in the Hammerstein Ballroom, located in NYC, as they will perform their final North American show. CKY and 3Teeth were tapped in to support the "Bang & Whimper – The Farewell Tour."
3teeth's "Divine Weapon," is the best opening song to any metalheads' set list, as it delivers a high surge of intense energy as the industrial metal band was met by a crowd eager to let loose on a cold, winter Friday night. 3teeth is relatively new; they have only released two studio albums since they formed back in 2014, but they have gained a large fan base touring for Rammstein and Tool in support of their 2017 release " < shutdown.exe > "
CKY is a band I have only heard about a few times, thanks to the popularity of the TV shows, "Jackass" and "Viva La Bam," on MTV, but I became a fan by the end of the night. There were a few songs that brought me to a "house party" vibe like "the Human Drive" and "Flesh into Gear," having the crowd dancing and getting into the groove, which was apparent. CKY music offered fans to sing along with catchy tunes like "Replaceable" and "Frenetic Amnesic" to the more melodic, solemnly written lyrics of "Head for a Breakdown," and "Close, Yet Far," which considering this as being H.I.M's final performance, helped solidify that sad and emotional reality.
As expected, the reception that H.I.M. and frontman Ville Valo received when hitting the stage was fervent, as a roar of cheers from an emotionally overwhelmed crowd greeted the band. It was a long-awaited night filled with anxiety as H.I.M. captivated the hearts with "Buried Alive by Love," "Heartache Every Moment," and "Your Sweet Six Six Six." There is only a small number of shows that I have attended in which the fans sang synchronized with the vocalist word by word throughout the show, which was incredible. It shows how much music can impact our lives through its lyrics or how even a logo, for example, H.I.M.'s "Heartagram" trademark symbol, can make a connection with the individuals as they find comfort in getting it tattooed on their bodies.
The evening ended with an extraordinary performance highlighted by fans' favorites, "Killing Loneliness," "Right Here in my Arms," "The Sacrament" and a cover of Billy Idol's "Rebel Yell" in closing. It was a sad but pivotal night in rock 'n' roll history that was greatly received with an ovation as H.I.M. walked off the stage. It truly was a night that will never be forgotten by those who were fortunate enough to attend.
CKY
H.I.M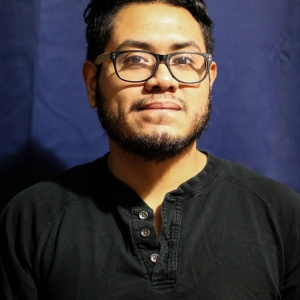 My passion for concert photography began when I attended my first show at the age of 17, watching the 69 Eyes and Cradle of Filth perform at the "Irving Plaza" in New York City. But it wasn't until 2014 that I was fortunate enough to purchase my first DSLR camera and given the opportunity to photograph local bands. Whether it's a house show, bar show or a well-known venue, if I can bring in my camera, I'll be there!
Features

Nicci Allen | December 16, 2018

FOREVER DEAF FEST @ BEAT KITCHEN– Chicago, IL December 7th, 2018 Review By Dan Scheiman, Photos by Nicci Allen While we did not manage to make it out to...

Featured Photographer

Nicci Allen | December 2, 2018

MINISTRY AND ALIEN WEAPONRY @ THE FORGE– Joliet,IL November 29th, 2018 Photos by Nicci Allen
ABOUT ONSTAGE REVIEW

On Stage Review is a collaboration of passionate and enthusiastic music lovers coming together to give you an inside look into some of today's hottest and most intriguing artists.

We'll dive into their lives and careers on and off the stage and give you an up close perspective few get to see.

Facebook

ADMIN
Copyright © 2017 ONSTAGE REVIEW.com. Site by FM Imagery.