HEARTLESS BASTARDS@THALIA HALL- Chicago, IL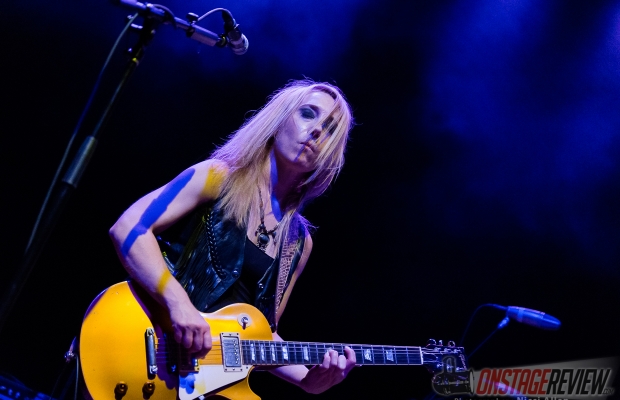 – Chicago, IL
May 21, 2016
Although I am relatively familiar with Heartless Bastards, this was my first time seeing them and I was pleasantly taken aback by this performance. This band has a very light and soothing folk and country sound as their foundation and a wonderful voice in Erika Wennerstrom leading the way. The fun twist with this group is their dirty, grungy, garage rock side that the fans so clearly love. As the show went on, beautiful melodies turned eerie, smooth blues rhythms turned rock, and the heavy aspects got even heavier.
Heartless Bastards kept the crowd in the palm of their hands as the show went on. It seemed as though there wasn't a single person in the crowd that could help being swayed by their rhythmic changes, melodic transitions, and wonderfully emotional vocals. I believe this group has found itself in the midst of a very unique era where genres have begun to combine together and true expression has become the real soul behind music again. Needless to say I think Heartless Bastards not only belongs right in the middle of said transformation, but could in many ways be leading the pack. No matter who you are, if you enjoy music, I am sure you will find yourself infatuated with this crew.
I found many similarities in their performance comparing to bands such as Alabama Shakes, Devil Makes Three, and Lake Street Dive. One of my favorite attributes that a band can possess is the ability to build emotional tension dynamically and release it creatively; this is something this particular band has mastered in my opinion. Beyond being extremely expressive and connected to the crowd these guys and gals have the ability to get as heavy as some old Sabbath or Led Zeppelin riffs. If you don't believe me, go ahead and go see them live. You will not be disappointed.