JOURNEY @ ASCEND AMPHITHEATER – NASHVILLE, TN
By Johnny Giles on August 1, 2016
July 27, 2016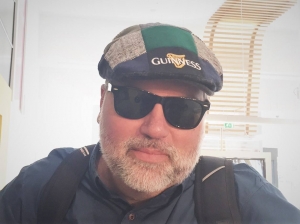 My name is Johnny Giles, and I love live music. I'm based in Music City, Nashville, TN (yes, there is more than country music here) and available to shoot anywhere there is music. I'm a music photographer specializing in musician portraits and concert photography. If it's Rock & Roll, I'll shoot it. If it's country, I'll shoot that too. But I'm a blues guy all the way. If it is a 50 seat club or Bridgestone arena. I just love catching those moments that make you wish you were there. Did I mention that I'm married to an Americana Rock/Folk singer/musician (Mean Mary & The Contrarys)? Check them out, they are really good. I'm a dog lover, but own a cat. No coffee for me, but I do love a good microbrew beer from a local brewery. Amateur mountain biker, but used to race dirt bikes. 
Features

Nicci Allen | July 3, 2018

DEAD & COMPANY @ ALPINE VALLEY, EAST TROY, WI June 23rd, 2018 Review & Photos by Nicci Allen When most people hear "The Dead" referenced in conversation about music,...

Featured Photographer

Taylor Regulski | June 27, 2018

Logic Presents Bobby Tarantino vs. Everybody Tour with NF and Kyle @ Mid Florida Credit Union Amphitheatre Tampa, FL June 22, 2018 Review & Photos by Taylor Regulski "NO...
ABOUT ONSTAGE REVIEW

On Stage Review is a collaboration of passionate and enthusiastic music lovers coming together to give you an inside look into some of today's hottest and most intriguing artists.

We'll dive into their lives and careers on and off the stage and give you an up close perspective few get to see.

Facebook

ADMIN
Copyright © 2017 ONSTAGE REVIEW.com. Site by FM Imagery.