JUDAH & THE LION w/ COLONY HOUSE @ THE RIVIERA – Chicago, IL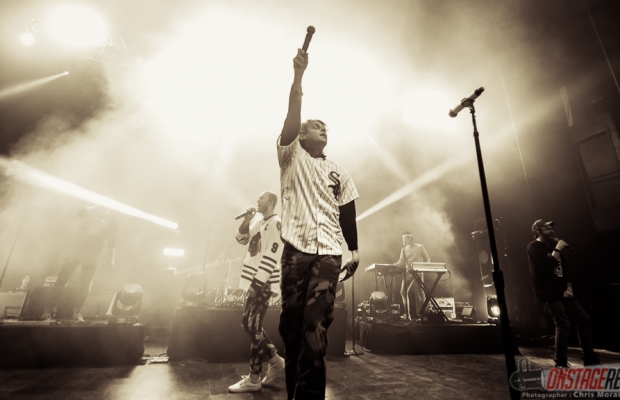 On Friday March 23rd, Genre bending act Judah & The Lion brought their unique blend of twang, for, hip-hop, pop, and rock and roll to the Riviera in Chicago along with Colony House.
Judah & The Lion are all about the live show, putting an immense amount of energy into a well produced show. Their sound is a unique one, blending folk, rock, pop, and hip hop for a mix that you have to hear to understand. Once you do, you will be hooked.
Colony House did an amazing job of warming the crowd up into a frenzy. Colony House is a rock band based out of Franklin, TN. They have toured with the likes of Ben Rector, Needtobreathe, and Switchfoot. Two the members of the band (Brothers Caleb and Will Chapman) are the sons of the renowned Christian artist Stephen Curtis Chapman.
From the second the lights went down in anticipation of Judah & The Lion, the packed crowd was chanting for the band! What followed was over an hour of non-stop energy, dancing, and singing along.
Be sure to check out Judah & The Lion and Colony House as they come to a town near you. Check out our exclusive photos below:
JUDAH & THE LION
COLONY HOUSE