MOGWAI @ THALIA HALL – CHICAGO, IL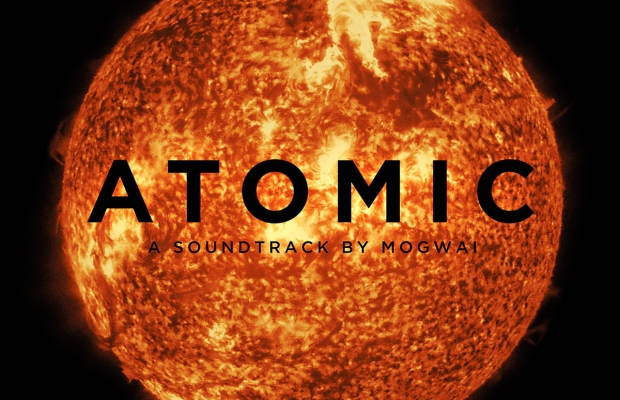 January 24th, 2017
Photo Credit – Mogwai's "Atomic"
Immediately upon walking into Thalia Hall that night there was a bit of tension in the air. I had no idea that tension was coming almost entirely from backstage. As the lights dimmed and the members of Mogwai gathered on stage, they exchanged sincere applause with the crowd for gestures of gratitude and thanks. This looming somber feeling that seemed to make the crowd uneasy grew stronger as the band mates picked up their instruments and sat down. The crowd was soon to find out that the performance they were about to be a part of would prove to be an eye opening one to say the least. I would imagine that I was not alone in being entirely caught off guard by the emotional flare and cognitive expedition that was imminent.
In regards to those who may be reading this and still intending to see the performance, I assure you that nothing I can express nor any descriptive words I could use could possibly be a strong enough explanation to be a spoiler of any kind. This act was a combination of some of the most transcendental artistic expression and musical brilliance I have seen in quite some time.
The backdrop of the stage was a video screen continuously playing psychedelic clips of organic plant and cellular growth, natural expansion of life, war propaganda, old and young faces expressing both happiness and trauma, destruction of life, and historical disasters. Throughout the performance the focus was very much on historical footage of nuclear bombings and reactor failures. Keep in mind that while the visuals were tugging on every sensitive and fragile emotional string, we were immersed in the brilliance and unbelievably powerful musicality of Mogwai. Their music was washing over the audience like an auditory wave of relentless dark euphoria. Just a few minutes in I found myself completely engulfed in sound.
I have seen a lot of incredible performances at Thalia Hall, but I can definitely say Mogwai was the first band I have seen that really put the sound system in this venue to the test. As if Mogwai's music wasn't already strong enough, now I have experienced it at full volume with an emotional connection to the fear of nuclear holocaust casting everything in a new light. This entire performance brought me back to an era of my childhood when I would gather my friends together and watch movies focused on war, nuclear disaster, and historical tragedies with hopes of finding some sense of enlightenment. There is something to be said about submerging yourself in dark emotion and some of the real horrors of the world for a brief period. All that said, adding Mogwai's soundtrack "Atomic" to the equation was something that even a weathered and calloused soul would find breathtaking.
This group combines heart-pounding drums with multiple layers of spacious synthesizer sounds and stunning guitar work to create a truly one-of-a-kind sound. With some similarities to bands like God is An Astronaut and Explosions in The Sky, along with a deep-seated influence of orchestral music and drone metal, this Scottish-born Post-Rock group is something very special to witness live. At its strongest peaks, this performance actually compared in many ways to one of the most powerful shows I have ever seen, Sigur Ros. Overall, I was very impressed by the bold approach these gentlemen took. While intense at times, and relatively hard to swallow during others, this collaboration between film director Mark Cousins and Mogwai was a masterpiece of intellectual exploration.
Ending the video with detailed clips of the sun exploding at the seams left me speechless. The extraordinary power and destructive force that atomic energy holds is something to marvel at, and something to fear. Thank you Mogwai for an inspirational evening.