New Politics w/ Dreamers @ Metro – Chicago, IL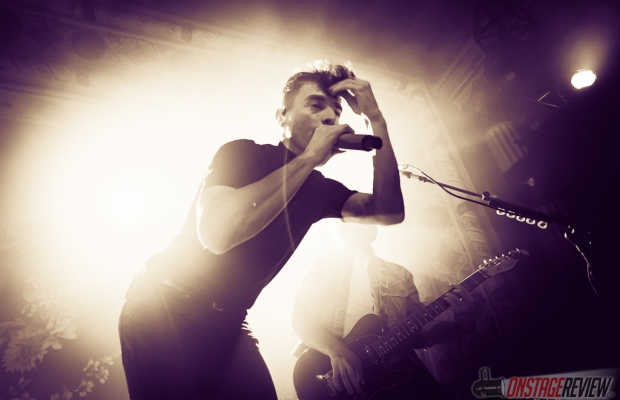 Feb 18th, 2018
Photos and Article by CHRIS MORAN
I had the pleasure of shooting New Politics and Dreamers at The Metro Chicago on Sunday 2/18/18. The bands played to a packed and energized house. Dreamers are a rock trio based out of Los Angeles that formed in 2014. They have shared the stage with the likes of Atlas Genius, Stone Temple Pilots, The Mowglis, and Airborne Toxic Event. They also played Lolla in 2016. set the stage nicely to kick off the night getting the crowd going, playing their hit songs such as DRUGS and Sweet Disaster.
New Politics took the stage next. New Politics is a alternative rock / dance rock trio out of Copenhagen Denmark that has performed all over the world with acts such as 311, Walk The Moon, Panic! At The Disco, Fall Out Boy,Pretty Wreckless, and Thirty Seconds to Mars and have also performed at South By Southwest.
Their signature tracks include the hits Harlem, Everywhere I Go, One of Us, and Yeah Yeah Yeah.
From the minute the show kicked off the band performed with an energy that I rarely see in live bands. Singer David Boyd is one of the most engaging front men I have seen in a long time. During the first couple of songs he was literally singing while standing ON the crowd. It is clear that this band absolutely loves what it does and gives everything they have to the crowd. I admire that kind of dedication in a band.
Be sure to check out this tour when it comes to your town! You won't be sorry! In the meantime check out the photos from the show below!!!
NEW POLITICS
DREAMERS