OVERKILL @ Concord Music Hall – Chicago, IL
By Cindi Huang on February 20, 2017
February 17, 2017
Highly respected, staple thrash metal band Overkill brought out the best in everyone Friday night at Concord Music Hall. Having gone through band lineup changes throughout the years, the band is as strong as ever and has continued to release really great music. Their latest album The Grinding Wheel just released on February 10. Their live performance matched the high energy on the new album. Long live Overkill. Hope to see them back in Chicago again soon.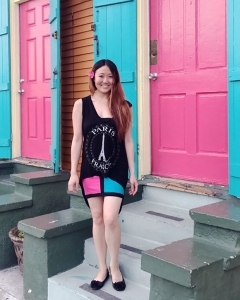 Features

Chris Moran | September 24, 2018

NEEDTOBREATHE @ RED ROCKS Morrison, CO September 12, 2018 Review and Photos by Chris Moran Since 2011 Needtobreathe has been one of my favorite bands. I first discovered them...

Featured Photographer

Taylor Regulski | August 18, 2018

Taylor Swift Reputation Stadium Tour @ Raymond James Stadium Tampa, FL August 14, 2018 Review & Photos by Taylor Regulski What do snakes, unicorns, detectives, and Olaf the Snowman have...
ABOUT ONSTAGE REVIEW

On Stage Review is a collaboration of passionate and enthusiastic music lovers coming together to give you an inside look into some of today's hottest and most intriguing artists.

We'll dive into their lives and careers on and off the stage and give you an up close perspective few get to see.

Facebook

ADMIN
Copyright © 2017 ONSTAGE REVIEW.com. Site by FM Imagery.