PAPA ROACH @ ARAGON BALLROOM – CHICAGO, IL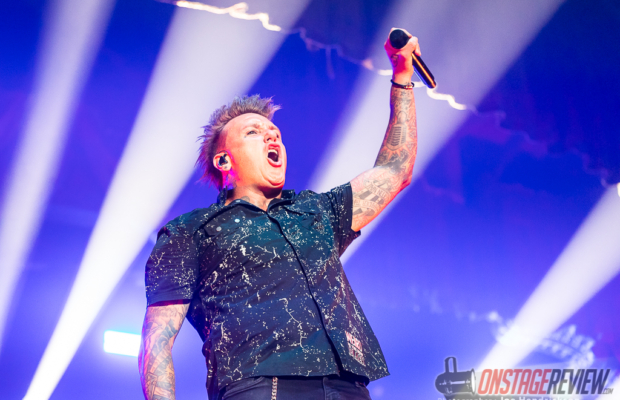 August 23, 2019
Papa Roach has been around for 26 years and they haven't skipped a beat since their debut. I haven't had the chance to see them since 2005, when they performed at The Vic, when they were recording their DVD, Papa Roach: Live & Murderous in Chicago. Mostly known for their single, "Last Resort," they sounded great live back in 2005 and they sound just as good now with tons of energy and die hard fans to back them up. They're currently on tour to support their recent album, Who Do You Trust, which was released January 2019. Accompanying the band on their Who Do You Trust? tour is Asking Alexandria and Bad Wolves with this stop at the Aragon Ballroom.
Bad Wolves is a supergroup metal band comprised of members from Divine Heresy, God Forbid, and more. Their debut singles "Learn to Live" and "Toast to the Ghost" came out in 2017 and 2018 but they really received attention with their cover of the song, "Zombie" from The Cranberries, where they were nominated for Rock Song of the Year by iHeartRadio. One portion of the show included everyone getting down on the ground to jump up when they're instructed to do so by frontman, Tommy Vext, like Slipknot has done at their concerts, which was referenced. It's a special, intimate experience when you see everyone in the crowd jump up in this large ballroom that fans won't forget. If you've seen Slipknot live, you may have had a chance to experience this yourself. You can see a picture of this below:
I've only been a fan of Asking Alexandria since I heard their most recent self-titled album, that was released in 2017, but it caused me to go back and buy all of their previous albums. Danny Worsnop, who returned back to the band on this album after being gone from the band in The Black, is a fantastic frontman to any band with his stage presence and quirky sense of humor. In between songs, he enjoys joking around with the crowd and bandmates, which makes for a very entertaining show and keeps the crowd entertained throughout. During their acoustic song, "Vultures," they had the fans turn on their phone flashlights to light the stage, which makes for an emotional and beautiful view in this historic venue from front to back and all around the balcony. They ended their night with their single, "Alone in a Room." Their whole set makes me wish I saw them on their headlining tour that came through the area and can't wait to see them again, which I hope to have a chance to photograph.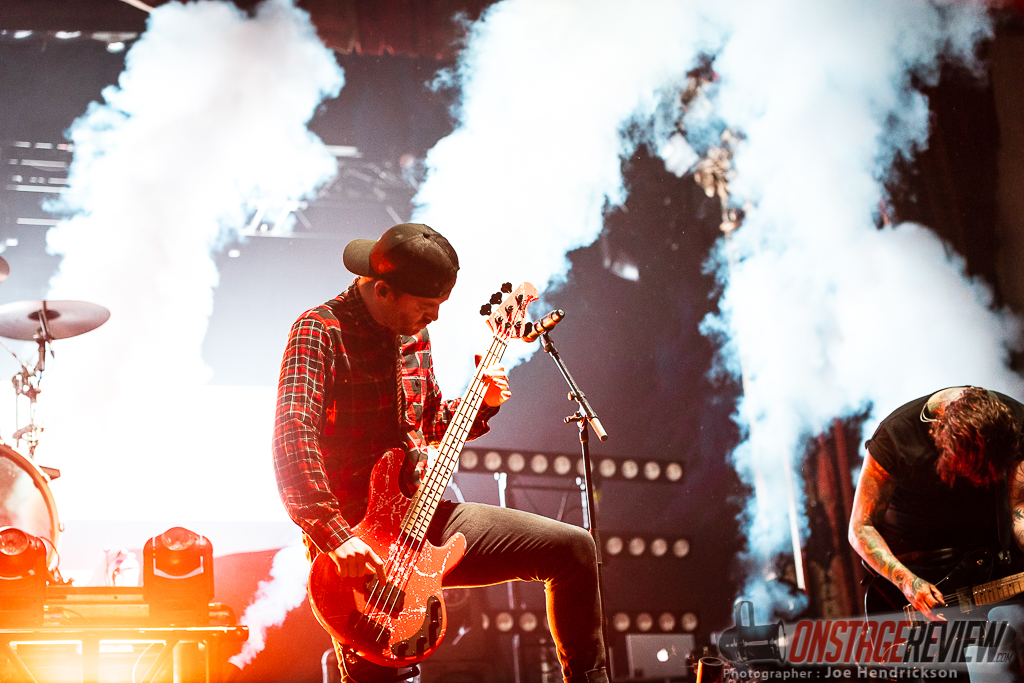 As Papa Roach is taking the stage, the venue goes dark and static comes up on the screen on the back of the stage. The band comes out and becomes a silhouette in front of the static screen to start off the night with, "Who Do you Trust?"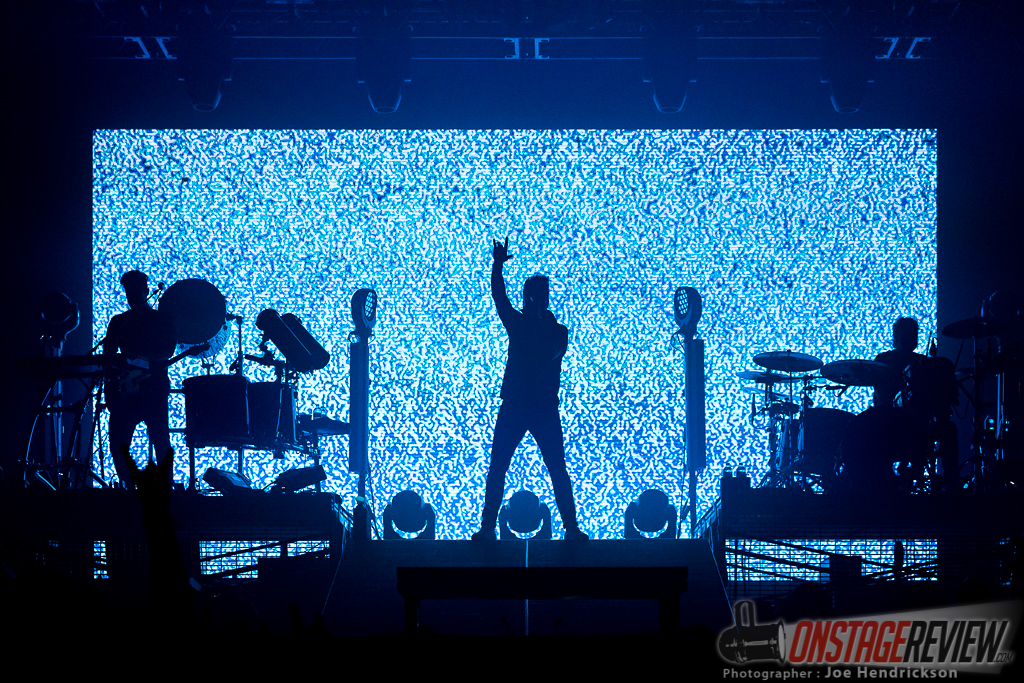 Despite the band being around for over 20 years, their music and stage presence hasn't aged at all. They have the same energy that they did from years past and run around the stage, letting the crowd sing back the lyrics, and just plain have fun. Jacoby's voice is fantastic from his singing to screaming, high notes to low notes, and is just a joy to watch/listen to. Mid-set, the band went into a cover of "Song 2" by Blur, which followed into a drum solo by drummer Tony Palermo. It was a good way to get the crowd involved and singing along. To finish the night off, they played their biggest hit song, "Last Resort," which leaves fans happy and energized. The band is thankful throughout their entire set, appreciative of the fans for allowing them to keep making music and do what they love.
The lighting for Papa Roach's entire set was absolutely fantastic and made it a pleasure to photograph. So many bands/artists have such dim lighting and this was a nice change of pace for me compared to other shows that I've attended. The light show was great with plenty of fog to show the beams of light that would shine through the whole ballroom and the video screen that would show different effects and pictures. Overall, the lights were great and the sound was pretty good but was a little bass heavy to me. The Aragon Ballroom is a beautiful venue to have for any show because you get a massive pit and dance floor area with a balcony that circles all the way around.
Overall, Papa Roach, Asking Alexandria, and Bad Wolves all put on a great show with a lot of crowd interaction that I would recommend seeing live. The venue was full, fans were singing along to all of the bands, and it was a blast to enjoy in an awesome venue.
Bad Wolves
Asking Alexandria
Papa Roach