RUFUS WAINRIGHT @ THE VIC – Chicago IL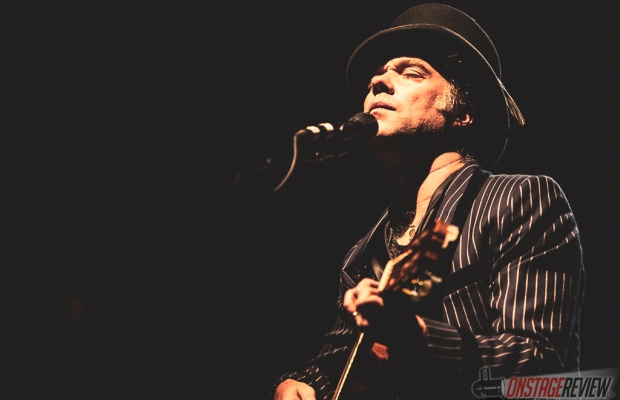 November 20th, 2018
Photos and review by Chris Moran
On November 20th, 2018 I had the pleasure of attending Rufus Wainright's "All The Poses" Tour at The Vic Theater in Chicago. I first heard Rufus in 1998. I was in high school back then and was a huge fan of the Barenaked Ladies at the time. Rufus was the opening act for a concert of theirs I was attending. As is the case now, I had an eclectic taste in music back then. From the second he took the stage, Rufus had me captivated. Upon returning home I immediately purchased the album and listened to it over and over.
Rufus is from a musical family. His parents are Loudon Wainright III and Kate McGarrigle and his sister is Martha Wainright. He was born in New York, but spent most of his early years in Montreal with his mother after his parents divorced. He returned to the states in 1996 and began performing regularly in New York before moving to LA to record his self titled debut album which was released in 1998. This album was critically acclaimed and even earned him a nod from Rolling Stone as "Best New Artist" of the year.
For more information on Rufus' backstory and music history please visit https://en.wikipedia.org/wiki/Rufus_Wainwright
Rufus came out for his first few songs wearing a top hat and striped suit jacket and performed many of the songs from his debut album as well as the follow up "Poses". He also performed songs from his other 5 albums as well as covers from Joni Mitchell (an emotional rendition of "Both Sides Now" that captivated the crowd and brought a lot of us to tears, his Father Loudon Wainright III ("One Man Song") and one of my personal favorite covers – The Beatles "Across the Universe", which he played as his encore.
Between songs Rufus played with the crowd, told personal stories, and really engaged the audience. Its amazing seeing how far he has come as a performer since the first time I saw him 20 years ago. Keep an eye out for Rufus as he continues his tour throughout the rest of this year and well into 2019.
Please visit our gallery below for some photos of the night:
The NextGEN gallery with ID/slug: 860 does not exist or is empty.