Skillet @ Concord Music Hall – Chicago, IL
By Cindi Huang on October 13, 2016
September 29, 2016
It's been five years since Skillet has toured the U.S. They've been busy touring other countries and working on new music. They're finally back in the states and promoting their newest album Unleashed. The last and first time I saw Skillet was at an intimate acoustic set at 95 WIIL Rock Station almost 10 years ago. Let's just say this night at Concord was a whole other experience. Both experiences blew me away. This is a fun, spirit-driven, hard-rockin' four piece that continues to evolve and manages to also uplift their fans and crowd-goers. All four members have great charisma on stage and seem like a tight-knit group with great chemistry. Their crowd interactions really draw the whole room in. Their songs and lyrics truly lift up the spirits of the audience and has people leaving the night feeling elevated and cleansed. Take a look through the photos and you will see their liveliness and energy pour out through the stillness.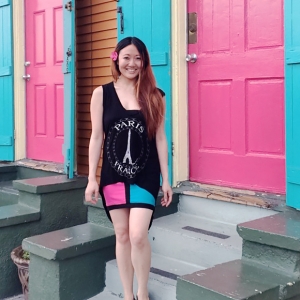 Features

Dan Scheiman | September 22, 2019

BEYOND CREATION @ REGGIES -CHICAGO, IL September 20, 2019 Review by Dan Scheiman Reggies was the first stop of the Algorythm North American Tour. The lineup for this tour...

Featured Photographer

Nicci Allen | September 11, 2019

LINGUA IGNOTA @ THE EMPTY BOTTLE, CHICAGO, IL September 9th, 2019 Photos/Review: Nicci Allen When I first heard of Lingua Ignota, the headlines alone sparked my interest. I kept...
ABOUT ONSTAGE REVIEW

On Stage Review is a collaboration of passionate and enthusiastic music lovers coming together to give you an inside look into some of today's hottest and most intriguing artists.

We'll dive into their lives and careers on and off the stage and give you an up close perspective few get to see.

Facebook

ADMIN
Copyright © 2017 ONSTAGE REVIEW.com. Site by FM Imagery.