SLAYER, TESTAMENT & CARCASS @ Riviera Theatre – Chicago, IL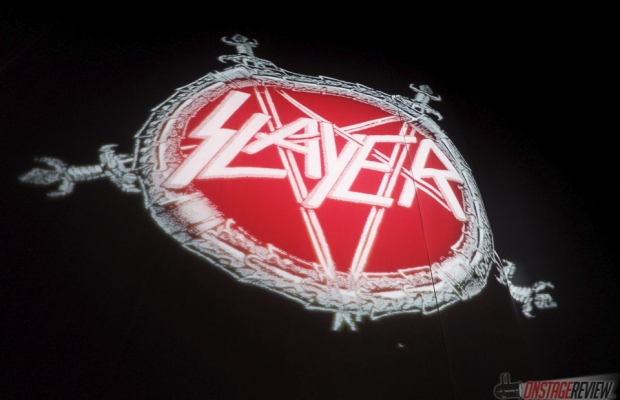 February 20, 2016
I have a secret to share…
 I'm embarrassed to admit it. I'm ashamed. I beg mercy of the metal gods.
 I was weened on metal as a lad. I was baptized in the blood of power metal, black metal, death metal, progressive metal, and viking metaI. I considered myself a metal snob: an elitist. Yet I now realize I was an ignorant fool.
 In all my years of headbanging; all the neck traumas sure to haunt my elder years, I made an unforgivable mistake. I never witnessed live Slayer.
 Saturday February 20th at the Riviera Theatre, I repented for my sins.
 Slayer are gods among the pantheon of thrash. They have crafted arguably the most influential riffage in the history of metal. After three decades of touring and a dozen albums, they appear immortal.
 The first half of this decade proved difficult for the band. Many were convinced Slayer was finished. Despite losing original member Jeff Hanneman to cirrhosis of the liver, and long time drummer Dave Lombardo, I'm here to tell you they endure. They yet survive.
 Their newest effort Repentless is a fine one. It is fast. The riffs have bite. It is the purest thrash metal release in years.
 Repentless is especially remarkable considering the song writing burden was shouldered almost exclusively by Kerry King. Paul Bostaph (Testament) and Gary Holt (Exodus) provide strong support throughout and Tom Araya spits lyrics with sheer acidic venom.
 On February 19th and 20th Slayer proved they are far from extinction. Despite trials and tribulations that would maim and dismember lesser bands, these men returned in force to Chicago. Two sold-out shows left nothing but ruins in their wake.
 From the first song, "Repentless" to the finale "Raining Blood" into "Angel of Death", fans were headbanging, moshing, and crowd surfing in a fury. Songs were shredded from every era of their career. King and Holt's solos were face-melting. Araya's vocals were piercing. Paul Bostaph's bass drums shook every bone down to the marrow.
 My metal soul was cleansed in a torrential rain of blood this past Saturday. If I were to die today, the metal gods would surely favor me. I have witnessed the glory of Slayer.
SLAYER
TESTAMENT
CARCASS