SLIGHTLY STOOPID @ HUNTINGTON BANK PAVILION – CHICAGO, IL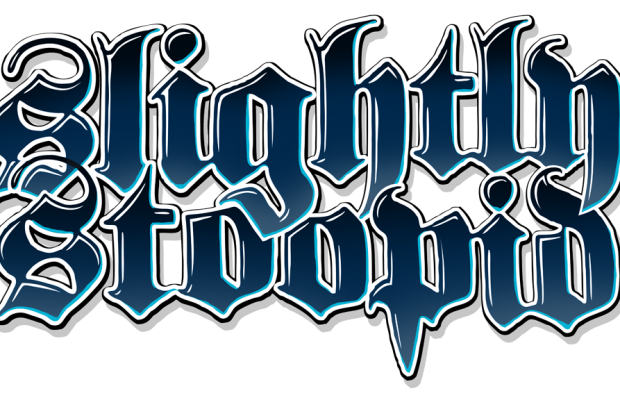 JULY 09, 2017
It was another flawless evening on the lakefront in Chicago: room temperature outside with a light breeze and cloudy.
This night though, there were no clouds in the forecast and no clouds over the lakefront on the walk to the venue.
There was only a perpetual cloud floating over Huntington Bank Pavilion at Northerly Island. This was another type of cloud. Bob Ross would call it a happy cloud.
Slightly Stoopid were back in town for another go round and they couldn't have picked a more perfect night to get down with us.
The crowd was amped from incredibly inspired performances from J Boog, and Iration. Jah had already provided us with a bountiful harvest of soul cleansing reggae jams, but more was yet to come.
Why did it have to be a Sunday night!? I had a feeling work was going to be rough in the A.M. Luckily the happy cloud was there to keep such thoughts from my mind.
Stoopid exploded on stage in a firey inferno: a blaze of sorts. The crowd took their cue and began a blaze of their own.
I said it last year and I'll say it again, I don't know how these men do this every night. They were leaping around on stage, shredding relentless guitar solos and drinking Jager like they were still twenty. Insanity.
My favorite part about Slightly Stoopid has always been their versatility. Their ability to mix punk rock with reggae infused cuts of prime jam is only matched by the legendary Sublime.
As always, Kyle Mcdonald and Miles Doughty kept the roots feel real fine acoustic guitar work. For as hard as Stoopid gets down, they know when and how to chill out. You can always pull out a guitar at a party or a bonfire and play some Collie Man. If it's a good party.
The funky horns of Karl Denson (Karl Denson's Tiny Universe), back up harmonies, and tight drum and percussion grooves of Rymo and OG brought it all together.
They played loads of classics, "2 A.M." being my particular favorite. They shredded a face melting cut of "Ese Loco". They also did one of my favorite Grateful Dead covers of "Franklin's Tower" complete with a guitar solo that would make Jerry Bear proud.
As always, the crowd was elevated, heavily medicated and Stoopid took us even higher. Throw in the incredible openers and the perfect Chicago evening, the kind that makes me forget we even have winter, and this was one of the best shows of the summer thus far.
My only complaint was that this year was a Sunday funday… which didn't make Monday a funday at all. Aw well, I'll never say no to the party that is Stoopid when they roll through.