SABROSO CRAFT BEER, TACO & MUSIC FESTIVAL @ FIDDLERS GREEN AMPITHEATRE-DENVER, CO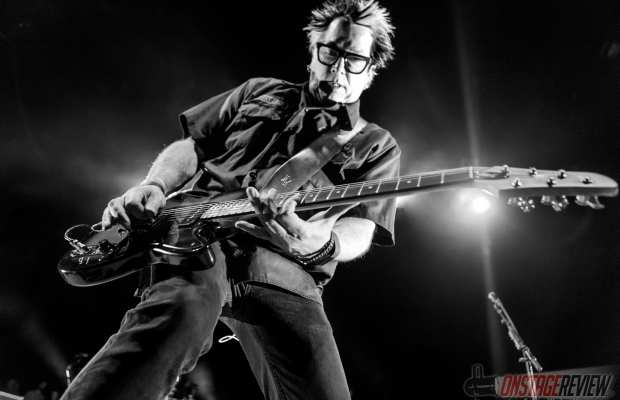 April 28th, 2018
Photos by Susie Wolcott
Review by Jonathan Finley
Just when you thought life couldn't get any better, you stumble across a festival that promotes taco's and beer. At this point you're yelling, "take my money and I'm there", but there's more salsa to this taco. Live music and Lucha Libre wrestling. To make this event even more of an experience some of the best craft breweries came out to the festival to promote their beers. They provided free tastings that lasted noon to four for v.i.p. ticket holders and one in the afternoon to four for regular ticket holders.
I had noticed raspberry beer was in trend with most breweries at this festival, I am not complaining by any means every beer had a distinct taste. All the breweries were pleasant and very efficient with getting people their beer of choice, even when the festival started getting crowded. The breweries were very quick and accommodating to the customer's even with it being free. So, I found that to be awesome and a wonderful experience, there was also some cool free things other than beer that the breweries were giving out such coozy's, pins and stickers.
The Lucha libre wrestling was a first for me and not the last I can assure you, I recommend this to anyone who hasn't experienced it before. A taco and beer make for an even better combo, it was very comical. The villain the red spider is truly something to watch, he was a big goofy guy, the good guys were entertaining as well. The good guys were a lot smaller than the villains and at some point, they were getting thrown around like rag dolls. Eventually at some point you thought the hero wasn't going to win, but then a turn of events transpired were the hero made a comeback. The acrobatics were entertaining and shocking, the skill set of these individuals were just amazing. The red spider grabbed his opponent by the chorizo and crotched slammed him to the ground it was hilarious.
The taco trucks were a great touch to Sabroso, every vendor had a distinct taco and their own take on Mexican food. I personally enjoyed Chuey FU's Latin Asian Grub, what a fusion my taste buds were screaming for more, the Korean BBQ tacos are the real deal and the shrimp tempura was delicious. but I couldn't help and laugh at the fact they looked like mini Churros, not sure if that was intentional but either way it was good eats. I was happy to see Dexter Holland of the offspring's hot sauce at Sabroso. Gringo Bandito is my favorite hot sauce and you can put it on anything I promise you. So thank you Sabroso for having the Gringo Bandito and The Offspring all in one event. The super-hot Gringo Bandito is super-hot or maybe im just more gringo than bandito.
All the music acts were great and very entertaining, I couldn't have asked for a better line up. I was new to Los Kung Fu Monkey's, they were the first band to hit the stage. Coming out of Tijuana Mexico, there rendition of "Boys Don't Cry" originally from the cure was fun and skatastic, though im sure Robert Smith may have cried if he heard a ska version of his masterpiece. None the less, long live Los Kung Fu Monkeys. The second band to hit the stage was Unwritten Law, they took me back to my teenage years with some of their radio friendly hits like "Seeing Red" which was also some more salsa to the taco. I didn't realize how punk rock they were outside of their radio hit songs. Third on the list was Lit and they were pretty "Lit" live. They came on stage playing "American Girl" originally performed by Tom Petty. Let me just say, they made it their own and Tom petty would have been proud of this tribute. Lit ended with the song that everyone in the crowd came to hear, "My Own Worst Enemy". Everyone in the crowd sang and danced to this tune, at one time it was the number one song to be sung at karaoke bars all around the world, im not kidding google it. The fourth band to hit the stage was Street Dogs. I thought they were fun I wasn't huge into their set, but they had a good stage presence and the crowd had fun with what they were selling, I kind of felt they should have played before Lit.
Fifth band to play, second headliner Pennywise came to the stage with nothing more than pure energy and aggression. The mosh pit was so lively to their set. I feel as if crowd and the band met each others' expectations. The band was super engaged at one point taking one of the photographer's cameras and taking pictures of the crowd. My personal favorite point of their set was when they covered Wild in the Streets by hardcore punk vets, Circle Jerks. At this point the crowd got wild in the pit and you can see the tacos, beer and gringo bandito made the rocket fuel needed for a punk rock show to keep the crowd alive for so many hours. Pennywise ended their set with most well-known punk rock anthem Bro Hymn which brought the punks to the stage to fully invest into the positive vibes of Sabroso. What an amazing performance and pre-game before the main headliner The Offspring.
Before the headliner The Offspring came to the stage, Sabroso provided some good old taco entertainment by bringing world eating competitor champion Takeru Kobayashi, known for breaking records and slamming down hot dogs. I had no prior knowledge to his taco capabilities, but I was more than thrilled to experience his talents and see him smash some tacos. He came to the stage but there were no other competitors, so I was a bit disappointed by that. He ate like forty tacos in a few minutes, it would have been very impressive if he hadn't been spilling tacos from his mouth, at that point does it even count? Do you even taco bro?
The last and best band to play in my opinion were The Offspring. They totally did not miss a beat, I had so many emotions going through me and memories from my life just from seeing their performance. It was nostalgia for me and I think so for many other listeners in the crowd. The Offspring are truly a slice of Americana, pun intended, as they played a little bit of everything from their catalog but a lot of the hits from the album Americana which is great. When they played the song "All I Want" the crowd went nuts and sang every word of it. Dexter and Noodles as well as the rest of the band were so alive, and you could have thought you were listening to an album by the sound quality of their performance. When they played "Pretty Fly for a White Guy" I felt it was well suited to the festival Sabroso. About half way through the performance a piano was brought out to the stage and Dexter Holland serenaded the crowd with a new take to their hit song Gone Away", majority of it was performed solo on piano before the band joined to finish the song and what a masterpiece. My personal favorite song was "Want You Bad", there was so much emotion in the song you could just feel it live. If I had a girlfriend I would have called her singing it while it was being performed. What put the salsa on my taco was when the band played "Bad Habit".
Overall the festival was probably my favorite in a long time I hope for one next year and plan on returning. Thank you Sabroso for the experience of a lifetime.