TEXAS HIPPIE COALITION @ Austin's Fuel Room- Libertyville, IL
By Andrew Woods on May 25, 2016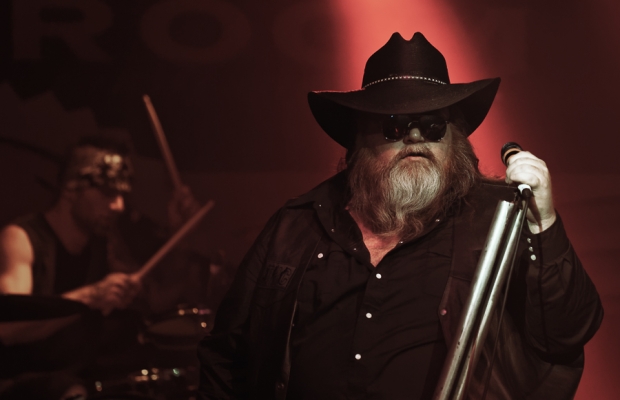 May 22, 2016
Photography is my passion. Music is my life. When Tool's Ænima album was released I instantly became addicted to not only their music, but so many others as well. From Down to White Zombie, TOOL to Slayer, I've been to countless shows and festivals in a plethora of venues over the past 15 years loving every one of them. My interest in photography developed from the passion of wanting to capture those once in lifetime moments of great bands and share them with the world. I also enjoy donating my time providing top notch pics for local bands to help their promotions and make them feel like rock stars. It has been a fun ride constantly opening new doors with exciting and talented individuals. When I'm not out shooting pictures, I can usually be found playing drums and recording other musicians in my studio. Sipping some good whiskey while recording and mixing someone's masterpiece is something I wouldn't trade for the world.
Features

Dan Scheiman | September 22, 2019

BEYOND CREATION @ REGGIES -CHICAGO, IL September 20, 2019 Review by Dan Scheiman Reggies was the first stop of the Algorythm North American Tour. The lineup for this tour...

Featured Photographer

Nicci Allen | September 11, 2019

LINGUA IGNOTA @ THE EMPTY BOTTLE, CHICAGO, IL September 9th, 2019 Photos/Review: Nicci Allen When I first heard of Lingua Ignota, the headlines alone sparked my interest. I kept...
ABOUT ONSTAGE REVIEW

On Stage Review is a collaboration of passionate and enthusiastic music lovers coming together to give you an inside look into some of today's hottest and most intriguing artists.

We'll dive into their lives and careers on and off the stage and give you an up close perspective few get to see.

Facebook

ADMIN
Copyright © 2017 ONSTAGE REVIEW.com. Site by FM Imagery.