THE DEAR HUNTER @ BOTTOM LOUNGE – CHICAGO, IL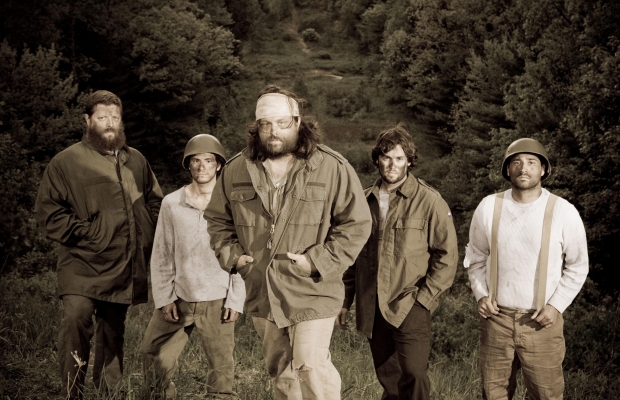 Lead singer/guitarist Casey Crescenzo stood front-and-center before a sold out crowd, emitting a loving energy, confidence, and prowess that can only be found in a true veteran musician. The crowd clapped and cheered with utmost admiration as Casey and the rest of The Dear Hunter humbly thanked the crowd for coming to the show. This group has been active since 2005, and even though much of the lineup has changed over the years, Casey and his brother Nick have continued to fine tune what is an ever-evolving project.
Having first discovered The Dear Hunter only a few months ago, this concert simply solidified my position as a lifelong fan of this extraordinary and unique band. Anyone who is already a part of The Dear Hunter fan base is fully aware that there is no other band quite like them, but for those who aren't, you owe it to yourself to set aside some time to dig in. That being said, some other groups that came to mind when I first heard these guys would be Thrice, Earthside, Native Construct, and Mr Bungle. While not being consistently as heavy as those examples, The Dear Hunter does share many fantastic attributes with them.
The emotional exchange between the fans and the band as the night progressed was nothing less than profound. You can tell when a fan base is truly invested in the lyrics and message of a band. The crowd was singing their hearts out on every track as The Dear Hunter poured their souls right off the edge of the stage. In between beautiful melodies and passionate lyrics, each member got a chance to show off their unique skill sets and immense talents. With every flawless technical execution, each member of the band portrayed what clearly must be an extremely high musical I.Q. coupled with a wicked work ethic. Overall, I was sincerely impressed by this performance. More importantly, there is a specific flame that burns inside me that makes me believe music is evolving and affecting the world in new and wonderful ways, and this show helped add some much needed kindling to that flame. Thank you The Dear Hunter for an inspiring show.
A much needed shout-out is due for the opening acts as well. Unfortunately, I only caught a few tracks of Vava, but they were very high energy and fun. The band that needs sincere recognition for putting on one of the most intense opening performances I have seen in years was The Family Crest. This band came out at 140% and didn't let off the gas for one second. With keys, violin, trombone, cello, guitar, percussion, and multiple singers, this group put on a showcase of what I can only describe as Power Folk. They wove together all the best aspects of rock and folk together into a simply wonderful show. Definitely a surprising treat before The Dear Hunter. This was an easy 10 out of 10 overall for this sold-out Bottom lounge event.
Photo Courtesy of The Dear Hunter