THE NTH POWER @ MARTYRS' – CHICAGO, IL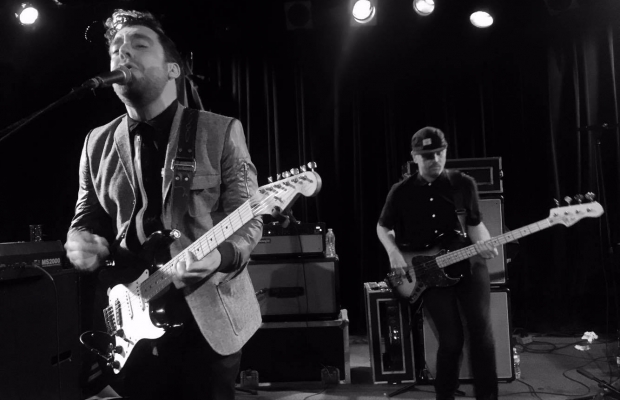 November 11, 2016
In a world in need of positivity and inspiration, the Nth Power shines like a beacon. They are soulful. Every member has chops musically and vocally. They can jam and they write great songs.

Most importantly, their core purpose is to spread the truth: the only option we have as a nation and as a globe. Understanding is what we need. Love is the mission. Unity is power.
The shock of election week left many Chicagoans in desperate need of an opportunity to let go and cut loose. Friday November 11th, at Martyr's in Chicago, our wishes were granted.
I looked forward to this night in particular for weeks. My first exposure to the Nth Power left a lasting impression on me.

I caught the end of their set when they opened for Lettuce at Concord Music Hall in 2014. I regret being too late to catch it all, but what I saw was more than enough.

I knew I stumbled on something rare: something special.

The energy was especially electric as Friday November 11th, marked the release of their live album Live To Be Free. As much as I enjoy their studio album Abundance, live is where they truly shine.

From the first jam, these cats were on fire. It's hard to describe how perfect a storm of chops and soul these ladies and gentlemen were. Like a perfect jambalaya: spicy, rich, and sassy: the New Orleans influence was there from the start.

Lead vocalist Nick Cassarino sang as well as he shredded face on guitar. Keyboard player Courtney J Mell Smith was the same. Both wielded the power of difficult solos, the ability to pump the vibe, and a genuine connection to the crowd.
The rhythm section may have been the tightest I've ever seen. Bassist Nate Edgar was locked in, energetic and dynamic. He had a blast on stage and it was infectious.
Many claim that Lettuce drummer Adam Deitch is at the top of the game in the funk scene these days. While he may indeed be the king, Nikki Glaspie formerly of Beyonce and Dumpstaphunk fame is most definitely the queen.

Even as a drummer of 10 years, my jaw was dropped. Nikki had gospel chops galore, as tight of a pocket as I've heard, driving energy, and powerful vocal harmonies. Even better, her vibe was that of strength and love for our brothers and sisters.
Every song was masterful, from the soulful "Only Love" to the political get down "Truth". This was among the best funk and soul shows I've ever seen.
This election year was draining for many of us. It brought out the worst in many. Friday night at Martyrs, my heart was filled with gratitude and joy that music with a message like this exists.

Thank you Nth Power for church on a Friday night. I can't wait for next time you visit Chi town, and will spread the word to any and all. Your music and message cannot and must not remain slept on.