VIVA LA POLE SHOW METAL & POLE NIGHT @LIVEWIRE LOUNGE- Chicago, IL
By Nicci Allen on June 23, 2016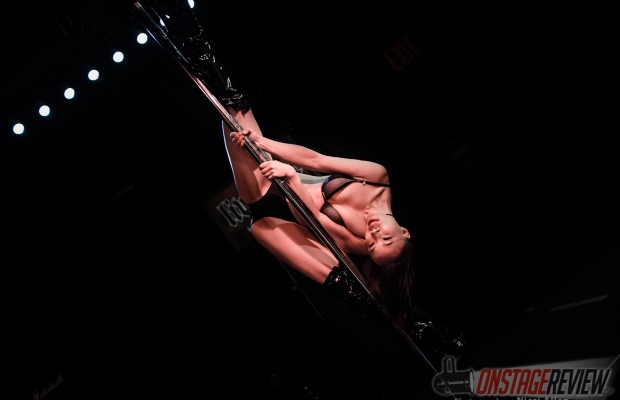 June 21, 2016
Hosted by Viva La Muerte
With Caducus and Hazer
Performers Featured:
Elizabeth Martin Handler
Mary Elizabeth
Anna May
Ixihz Zhang
Jezzibel
Melody Kira
Manda Ritz
Michelle Heller
Ashley Ring
Watch for photos from the next show coming soon!!!
Nicci Allen is a photography/graphic design major who has been an active and involved member of the music scene since she was old enough to be let in local shows. Whether it was bartending concerts at The Pearl Room, being an involved member of the Girls of Metal, booking and promoting local shows and benefits, attending festivals and supporting artists of every genre, or DJing and writing her own music, Nicci has always made music a necessity in her daily life.
Features

Nicci Allen | December 16, 2018

FOREVER DEAF FEST @ BEAT KITCHEN– Chicago, IL December 7th, 2018 Review By Dan Scheiman, Photos by Nicci Allen While we did not manage to make it out to...

Featured Photographer

Nicci Allen | December 2, 2018

MINISTRY AND ALIEN WEAPONRY @ THE FORGE– Joliet,IL November 29th, 2018 Photos by Nicci Allen
ABOUT ONSTAGE REVIEW

On Stage Review is a collaboration of passionate and enthusiastic music lovers coming together to give you an inside look into some of today's hottest and most intriguing artists.

We'll dive into their lives and careers on and off the stage and give you an up close perspective few get to see.

Facebook

ADMIN
Copyright © 2017 ONSTAGE REVIEW.com. Site by FM Imagery.