WAYLAND @ THE FORGE – JOLIET IL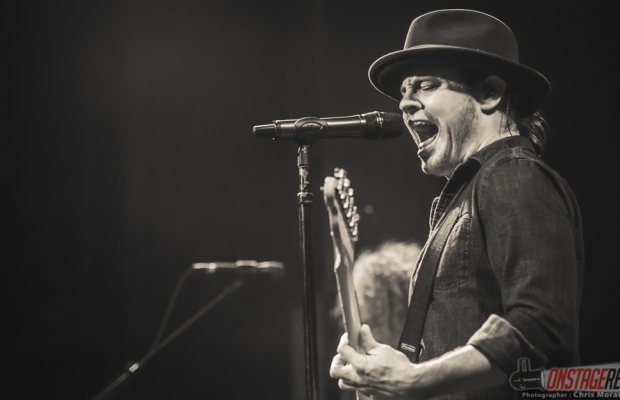 JUNE 21, 2018
Photos by CHRIS MORAN
On Thursday, June 21, 2018 The band Wayland returned to The Forge in Joliet, IL.
Wayland are a band of Road Warriors; a blue-collar working man's rock band that plays over 300 dates a year. They have been working hard at taking their music to the road and winning over one fan at a time since 2010. You can hear influences from Led Zeppelin to Queen B.B. King to Leon Redbone. The band infuses hard rock guitar riffs and hooks with excellent vocal harmonies.  The band sounds great on recordings but where they truly thrive is Live in front of an audience to share in the experience.  The Wayland Warriors follow this band all over the country, singing every word to every song.
With Wayland its obvious to anyone looking that the band considers its fans its family.  Before and after the show the members of the band hung out with the fans, knowing many of them by name and obviously having a history and a bond with them.  To me that's as important as any musicality a band may have.
The band is comprised of Mitch Arnold on vocals, Phillip Vilenski on lead guitar, Dean Pizzazz on bass, and Nigel Dupree on drums. The band is managed by Jesse James Dupree (of Jackyl fame).
Signature tracks from the band include "Welcome to My Head", "Reno", "Get a Little" and from their current album (Rinse and Repeat, available now)  "Through The Fire", which has hit the 20's on modern rock radio.
Wayland frequently tours the midwest and the Chicagoland area. Be sure to check out their next show. Be sure to bring a friend!
Check out our exclusive photos from the show below courtesy of Chris Moran Photography (@chrismoranphotography on IG)