WOMEN IN MUSIC CHICAGO LAUNCH EVENT @ LAGUNITAS BREWING – CHICAGO, IL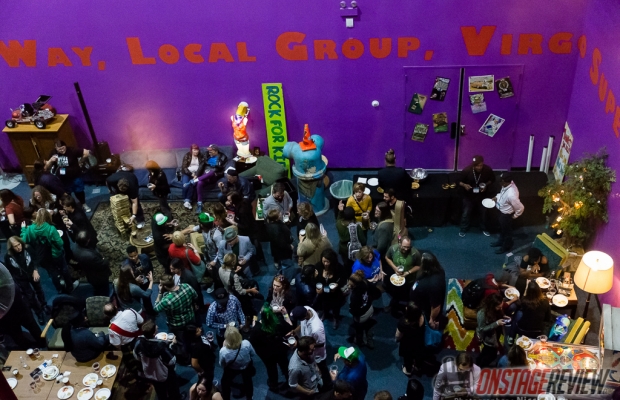 October 2, 2016
Women in Music put together an after party at Lagunitas Brewing following the DIY Musician Conference in Chicago. Women in Music is a non-profit organization that is dedicated to the progression and advancement of women in the music industry. They organize programs to help with education, empowerment, and virtually any type of support they can offer to women trying to grow and develop in an exceedingly competitive music industry. This amazing organization has been together since 1985 and growing stronger every year.
This Lagunitas after party was simply meant to allow musicians to mingle with other musicians, producers, small business owners, and any other people within the community that are interested in making music. The room we were in was packed with aspiring artists from surprisingly distant areas from all around the world. Some folks were looking to discuss new projects and acquire new partners, while others just seemed curious to learn more about other peoples musical journeys. Everyone there was extremely friendly and looking to chat with anyone and everyone while enjoying some tasty draft beers.

Among many of the most successful people and biggest names at this conference, the one that I absolutely could not miss chatting with was one of the founders of the Patreon website, Jack Conte. This website has sincerely changed the music industry in so many good ways. Patreon allows you to pledge directly to your favorite artists on a monthly basis. This technique has been extraordinarily helpful for many beginner artists as well as bigger names that may have been struggling. Jack was very friendly and open to discussing his site and the entire industry with anyone that approached him.
Gatherings like this are critical for the musical community. Women in Music orchestrating this party was a spectacular way for men and woman alike to combine their ideas, do a bit of networking, and most importantly just enjoy themselves. Thanks to Women in Music, Lagunitas, and the DIY Chicago Musicians Conference for arranging such a fantastic event.