DEF LEPPARD, REO SPEEDWAGON and TESLA @ La Crosse Center – La Crosse, WI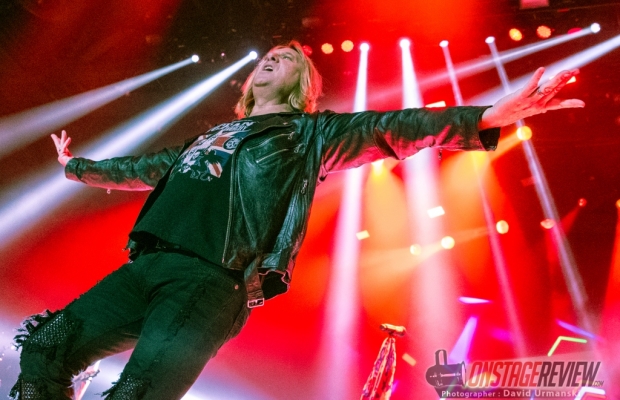 October 7, 2016
Photos By David Urmanski
What a Friday night in downtown La Crosse as American rock band hailing from Sacramento, California, Tesla, kicked things off at the La Crosse Center to a sold-out crowd of over 8,000 adoring fans.   With over 30 years of rock n' roll experience, Tesla is no stranger to the stage as they joined their good friends from REO Speedwagon and Def Leppard to get the crowd pumped up for the weekend by rocking to their unique style of blues metal.
Mere moments later, REO Speedwagon front man, Kevin Cronin, and fellow bandmates Bruce Hall, Dave Amato, Neal Doughty and Bryan Hitt pounded out fan favorites to include Don't Let Him Go, Keep On Loving You and Take It On The Run only leaving the screaming fans wanting more as they successfully fulflled their obligation of warming up the crowd up for what was to come as English rock band and headliner of the evening, Def Leppard, hit the stage.
With the band's longest standing line-up, since inception in 1977, of Joe Elliott on lead vocals, Phil Collen and Vivian Campbell on dueling guitars and backup vocals, Rick Savage on bass and backup vocals and Rick Allen on drums and backup vocals, Def Leppard played one hit after another and exceeded every fan's expectation at the venue.  Although the band's strongest commercial success came in the early 80's and early 90's, you would have never known it as they performed meticulously and proved why they are among the world's best selling music artists with more than 100 million records sold worldwide.