DONE DIRT CHEAP @ The Forge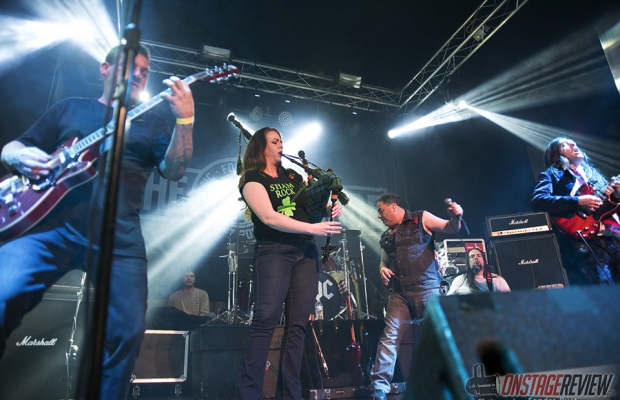 February 23rd, 2018
Done Dirt Cheap is a high energy AC/DC tribute band from Joliet, Illinois. The band has amazing high energy stage antics, with smiles on their faces that show that they are truly having fun and doing what they love. The band did something extraordinary tonight, they introduced Lindsay Green who rocked a bagpipe, which brought down the house!
DDC is currently doing shows around the south-land region, Joliet, Morris, and Braidwood area. They have been branching out and playing places that fit the need/space to put on a packed house – high energy – balls out (not literally) rock & roll show. They play a 2 hour and 15 minute set as headliners with no break. Done Dirt Cheap has a Facebook page that they can be reached at to fill your classic AC/DC rock and roll needs. They aren't cheap, but they are Done Dirt Cheap!!!!
The band was formed about 4 years ago by Angus (Chris Burzawa) and Cliff (Joe Gue). Chris started and fronted a long time local Joliet area AC/DC band called Bon Voyage that Joe was a part of at that bands end. Years went by and Joe bugged Chris to get another band rolling. They contacted and found a few guys that had never been in a band prior to DDC. Malcolm (Jason King) and Bon (Mike Hutchison) were unpolished, but had the drive and the right attitude to get to work and learn their parts.
The current line-up of the band is Chris Burzawa (lead guitar), Jason King (Rhythm), Kent Donner (drums), Joe Gue (bass guitar), Lindsay Green (bagpipe), and lead singer Mike Hutchison.