FORQ @ MARTYRS – Chicago, IL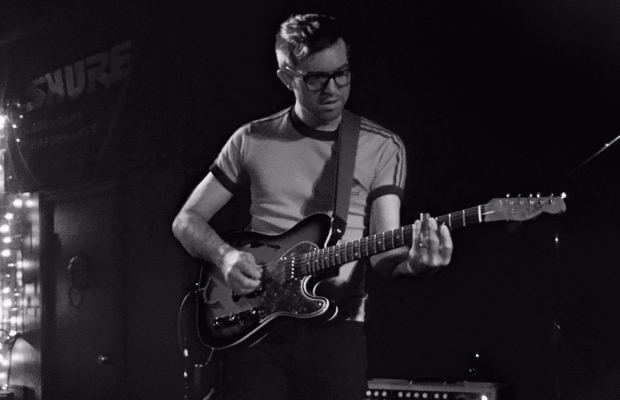 March 18, 2017
Forq put a heaping portion of delicious tunes on our plate this past Saturday at Martyrs' in Chicago.

These gentleman had a flavor for every palate. For over two hours, they laid down a couple tasty sets of jazz, soul, and funk all rounded off with a savory dash of Texas blues. Best of all, these men cooked with HEAT. They stirred a rare blend of soulful pocket and blazing technical proficiency.
Forq consists of Henry Hey on keys (Rudder, David Bowie, Empire of the Sun), JT Thomas (Roy Hargrove RH Factor, D'angelo) on drums, and Michael League and Chris Mcqueen of three-time Grammy award winning Snarky Puppy on bass and guitar respectively.
To call Forq an all star band would be a gross understatement; every member is a virtuoso.
Being a huge Snarky Puppy fan, I was first introduced to Forq several years ago at the legendary Green Mill in Chicago. They were impressive I must say, but when I saw them tear it up at Ground Up Festival in early February this year, I became a super fan.
Maybe it was the fact that Ground Up Festival was one of the best music fests I've ever experienced as a whole in nearly a decade of festivals. Maybe it was the fact that it was also 80 degrees on beautiful Miami Beach in February. I'll say it was definitely Forq's profound power of expression through their instruments.
While a gray, rainy 30 degree Chicago evening was a far cry from Miami Beach, Forq still played an inspired two sets of music on Saturday. Funky jams had the crowd moving and soulful blues cuts moved the crowd.
As a drummer, I couldn't get enough of JT Thomas's refined playing. The man had a feather touch, flawless pocket, and blazing speed without ever overplaying.
Michael League, as usual, played with perfect restraint and finesse, as well as terrific tone and subtle dynamics. He is one of the best musical bass players in the game right now and he can absolutely shred a solo when given the spotlight.
Henry Hey was on fire throughout both sets, playing a variety of sounds on the synths and keys. Every aspect of his playing was colorful and complementary to Chris Mcqueen's dynamic lead guitar work.
I will not miss a Forq show anytime they come through the Chi. Should I muster the courage to brave the 80 degree, endlessly sunny February weather under the palms next winter, I'll most certainly be getting my ass a ticket to Ground Up Festival. I recommend you do the same.
New Album Release – Preview By Dan Scheiman
As an added bonus to getting to see Forq play live for the third time, I was given the opportunity to get a sneak peak at their album in the making. To see how such an excessively talented group can evolve their sound and refine the chemistry between the members the way they have is nothing short of amazing.
Seeing the band manifest some of these new tracks live showed me how much fun these four must have had putting this record together.
This album has strong southern and blues undertones to it while never letting go of the edgy rock vibes that probably comes from the other members New York roots. I feel like the diehard fans will be just as intrigued as I was by the more psychedelic and spacey approach on some of the tracks. This album overall seemed to be a bit more experimental while still staying grounded to what fans would want to hear.
Forq has always delivered a unique auditory sensation somehow combining a feeling of eeriness with a relaxing groove. This album does not steer any further away from that. In fact, it seems to dive even a little deeper into what is relatively uncharted territory. Without letting go of the groove or their brilliant melodic touch, this album opens up a bit more on the rhythmic side and leaves more space for soloing, allowing every member of the band to really express themselves. This is certainly a good thing when every single member is spilling out talent in all directions.
I would make it priority to grab this album as soon as it's dropped; it will most definitely not disappoint.