LESS THAN JAKE @ CONCORD MUSIC HALL-CHICAGO, IL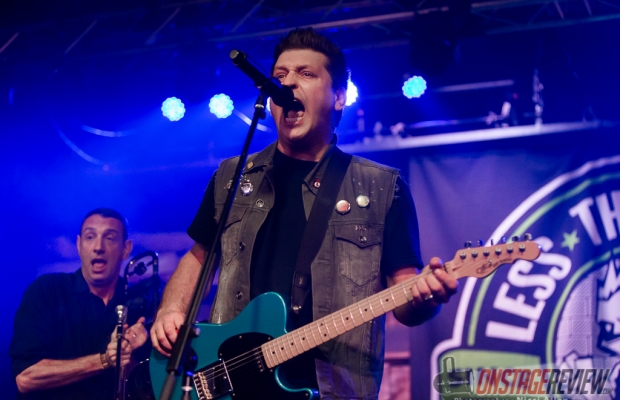 FEBRUARY 22ND, 2018
It is sadly not common to see a band you loved as a kid still around and complete with the original base lineup 20 years later. Less Than Jake is the happy exception to that trend. Not only are these guys still together, but they're going hard at touring and jamming with the same punk rock/ bouncy ska energy as when they began. I was lucky enough to get to witness what comprises this staying power up close and personal last week at Concord Music Hall.
With 8 records under their belt, I was not sure what selections to expect to hear. The 1996 album Losing Streak was one of my favorites, and I was pleasantly surprised to see all of my favorite tracks performed from it. Right off the bat Less Than Jake brought out some of their best artillery for the first 3 songs; "Sugar in Your Gas Tank," "The Ghosts of Me and You," and "Dopeman," which had the sold-out crowd hopping and singing along to every word. I had a hard time keeping the camera still myself, wanting to just dance around the photo pit, thanks to drummer Vinnie Fiorello and bassist Roger Lima keeping a constant catchy groove and beat. This band is known for encouraging interaction among the audience, and even told the photographers to jump in unison at one point. A few tracks later after "Johnny Quest Thinks We're Sellouts," fans were swimming forward crowd surfing along, as toilet paper streamers were shot from gun cannons all over the venue.
The more the show went on the more it felt like a warm celebration among friends and family; the band giving high fives, toasting their drinks, singer Chris Demakes stopping in between to converse and laugh with the crowd, complete with party trombone played by the master Buddy Schaub. This is definitely a group that appreciates their fans, which was also displayed by playing the perfect variety of songs they craved to hear. The show ended with an encore that included more of their best tracks from 3 different albums "The Rest of My Life," "All My Best Friends Are Metalheads," and "Gainesville Rock City." I would say this show was an occasion worth celebrating, and I hope to see these guys still around and rockin' in another 20 years.