Nathaniel Rateliff & The Night Sweats @ Northerly Island- Chicago, IL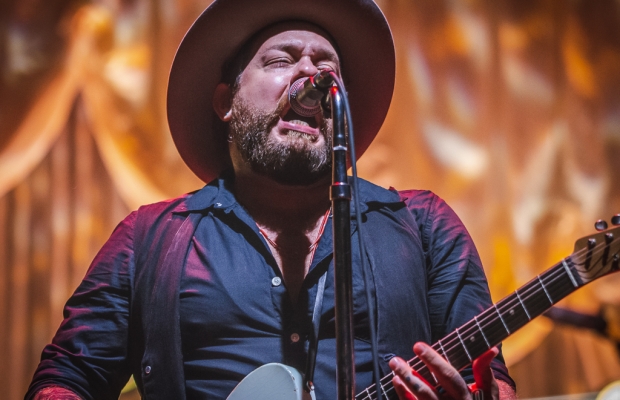 MAY 31st, 2018
On Thursday, May 31st Nathaniel Ratliff & The Night Sweats headlined a sold out crowd at the Huntington Bank Pavillion at Northerly Island in Chicago along with The Head and The Heart. From the start of the show through the last chord of a 17 song set the crowd was energized and dancing along the whole time. Nathaniel has a great connection with the crowd and his band is clearly having a great time doing what they are doing.
For those of you who are new to the band, they are a blend of folk, Americana, and a vintage R&B style. Tracks to get familiar with the band's sound would include the infectious "S.O.B" (Which has a HILARIOUSLY GREAT music video), "I Need Never Get Old", "You Worry Me", "Howling at Nothing".
Their newest album is "Tearing at The Seams" available now. To get a feel for the live show I'd also recommend their "Live at Red Rocks" album from 2017.
Check out our photos below!!