OZZFEST MEETS KNOTFEST @ San Manuel Amphitheater – San Bernardino, CA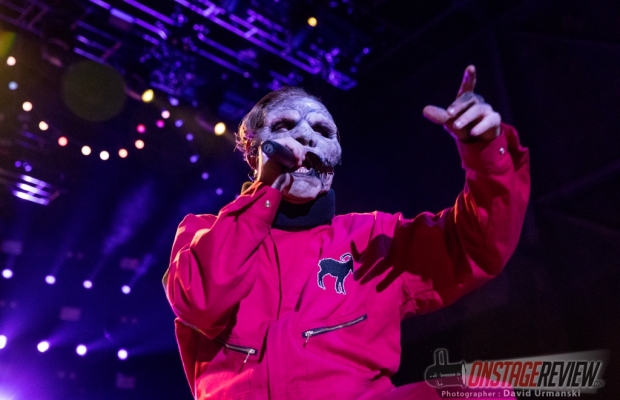 September 24 & 25, 2016
What did fans get from Ozzfest Meets Knotfest during the last weekend of September 2016?  They got to see and hear the top rock and metal bands on the planet gathering for two solid days of music bliss in 90-plus degree sand-scorn weather nestled within the hills of San Bernardino, California.
While the temperature may have been hot on the surface, that was nothing compared to what the fans received by way of scorching guitar licks, pounding bottom end and a wide range of vocal melodies from a top lineup of world-class touring bands. Ranging from modern to historic bands, like the almighty Black Sabbath, Slipknot, Disturbed, Slayer, Megadeth and 30 other rock gods and goddesses that graced us with their presence for a phenomenal weekend of rock and metal music madness.
The festival may be over, but the memories live on.  Enjoy the photo gallery below!
Knotfest – September 25, 2016
Ozzfest – September 24, 2016
Knotfest – September 25, 2016
Ozzfest – September 24, 2016
Knotfest – September 25, 2016
Ozzfest – September 24, 2016
Knotfest – September 25, 2016
Ozzfest – September 24, 2016
Knotfest – September 25, 2016
Knotfest – September 25, 2016
Ozzfest – September 24, 2016
Ozzfest – September 24, 2016
Knotfest – September 25, 2016
Ozzfest – September 24, 2016
Ozzfest – September 24, 2016
Knotfest – September 25, 2016
Knotfest – September 25, 2016
Ozzfest – September 24, 2016
Knotfest – September 25, 2016
Ozzfest – September 24, 2016
Knotfest – September 25, 2016
Ozzfest – September 24, 2016
FAN PHOTOS
Ozzfest Meets Knotfest – September 24 & 25, 2016