Home
/
LIVE PHOTOS
/
RIOT FEST AND CARNIVAL DAY 2 @ Douglas Park – Chicago, IL
RIOT FEST AND CARNIVAL DAY 2 @ Douglas Park – Chicago, IL
By Cindi Huang on September 21, 2016
September 17, 2016
Warm sunny weather, no rain or mud to trudge through, and a full day of wonderfully eclectic music – two of those qualities aren't usually used to describe Riot Fest, though that's what we were graced with here on Day 2. Headliners included Morrissey, Death Cab For Cutie, Social Distortion, Nas, Brand New, Fitz and The Tantrums, Descendents, Motion City Soundtrack, and The Hives.
Starting from the last mentioned, The Hives was one of the highlights of the day. Not only were they eye-catching with their perfectly mismatched black-n-white suits, but their energy on stage surpassed that of their already super fun, in-your-face music. Lead vocalist Pelle Almqvist, also known as Howlin' Pelle Almqvist, was all over the stage, in the pit, hanging off the truss, doing high kicks, and spitting out an impressive amount of water up into the air. The whole band played loud, hard, fast, and really connected with the crowd.
For some reason I'm not complaning about, Motion City Soundtrack chose Chicago as the city to play their last shows in; second to last being here at Riot Fest. They played an amazing mix of songs from all of their albums, minus their most recent. I personally love that they opened their set with songs from their debut album I Am The Movie. The band did a really amazing job putting together their setlist balancing new songs with classics and crowd favorites. Keyboardist Jesse Johnson was incredibly fun to watch. He would bend 90 degrees backwards and rock forward and back again. Justin Pierre took the time before the last song to thank everyone for being there and being supporters over the years. Everyone lingered a minute on stage at the end after taking a group photo tossing setlists and some small gear parts into the crowd. It was hard watching them walk off stage. Something tells me we might see them again someday.
Fitz and The Tantrums were a delight to watch. Co-lead vocalist Noelle Scaggs grooved and danced to the music as she sang. The band managed to sway between upbeat, chill, and edgy. They never made the audience feel like they were merely spectators; they were constantly interacting with the crowd and addressing them. I love the shoutout Noelle made to fellow Libras. (Come to find out, we have the same birthday. Woo!) I was hoping the band would play 'Pickin' Up The Pieces' but they played a good list of songs nevertheless.
Having seen Brand New a few months ago when they last came through Chicago, they seemed a little more toned down at Riot Fest. Perhaps it was being far back in the crowd this time instead of right there near the action. Either way, they sounded amazing as always, and seeing their live variations of songs that deviate a bit from their album recordings makes for a special and unique experience.
Death Cab For Cutie is a really polished band that has been popular for quite some time now. They seem to have found an even larger surge in popularity over the past few years in the adult contemporary music world. With a pretty consistent lineup, most of the members have been a part of the band since its inception after founder Ben Gibbard opened it up from a solo act. This of course contributes to the tightness and precision of the band's live set. It's always a joyous breeze listening and singing along to their songs. It certainly paired perfectly with the light summer breeze that started to pick up this time of night. Many fans were anticipating to hear 'I Will Follow You Into The Dark." When it happened, it was actually inaudible from the very back. This resulted in a stream of laidback crowdgoers to charge forward to get closer to the stage. Ben stood solo with his acoustic guitar and softly delivered the delicate bittersweet lullaby. Time stopped for a moment as the crowd sang out the transparently truthful words with only Ben's voice, our voices, and the guitar's melody that could be heard. When the song ended, the band continued on with some classics like 'You Are a Tourist,' 'Cath,' and 'Soul Meets Body.' The high school fan in me wanted to stay til the end of their set but I had to move on to the next band.
This brings us to Social Distortion. Riot Fest veterens, these guys are certainly not new to the scene. They're loved by crowds, they sound great live – there's a reason they're asked to play Riot Fest time and time again. As usual, Mike Ness' vocals were so crisp and clear. The band sounded just like their records. The crowd was definitely riled up and a healthy amount of crowd surfing decorated the scenery. This year, they did not play their hit 'Ball and Chain.' The band closed out their set with Rolling Stones' 'Under My Thumb' and came back for an encore to do crowd favorite 'Ring Of Fire.'
A compilation of retro film clips played on the projector as fans awaited Morrissey's set to start. The newly waning moon of the previous night's full moon was dressed beautifully among a small group of clouds right above the stage. The scene ached reminiscent of 1950s drive-in theathers and movies in the park. All that was missing was Morrissey. He ended up being a bit late for his set, though when he hit the stage, was totally mesmerizing. He was most definitely worth waiting for. His arrival was only all the more anticipated, as there was some back and forth whether he was actually going to play at Riot Fest. After the official confirmation was announced, it was stated in his contract and agreed upon that no meat would be served during his set time between 8 and 10 PM. Signs were hung throughout the festival stating "Because of Riot Fest's respect to Morrissey and his animal rights activism, there will be no meat cooked or served during the hours of 8 p.m. to 10 p.m. on Saturday. Thank you for your support of Riot Fest." Gotta love the guy, gotta respect the guy.
Nas closed out Day 2 alongside Morrissey over on the Rise Stage. A heavy crowd had gathered by the time his set was about to start at 8:45, no doubt trickled in from Morrissey fans still waiting for his set to start. Nas opened with his first big hit 'If I Ruled the World (Imagine That)' and proceeded to take it way back to his first album Illmatic with 'Represent' and 'N.Y. State of Mind.' Everyone was rocking to the beat.
One thing's for sure: Riot Fest sure knows how to pick acts for their festivals. Every act knows how to put on a live show. Vocals are on point, music is tight, and crowds are engaged (sometimes literally). It's the one festival I look forward to the most each year and it's with a solemn heart that we have a whole 'nother year until the next Riot Fest.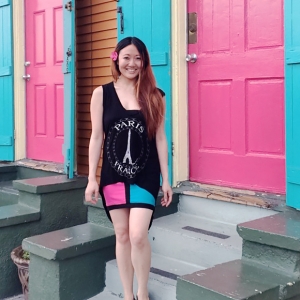 Features

Nicci Allen | February 26, 2020

LAMB OF GOD @ HOUSE OF VANS– Chicago, IL February 14th, 2020 Review: Dan Scheiman Photos: Nicci Allen What better way to celebrate Valentines Day, than an intimate winter...

Featured Photographer

Joe Hendrickson | February 18, 2020

Machine Head @ The Metro – Joliet, IL February 15, 2020 Review & Photos by Joe Hendrickson Machine Head made a stop at The Metro on their Burn My...
ABOUT ONSTAGE REVIEW

On Stage Review is a collaboration of passionate and enthusiastic music lovers coming together to give you an inside look into some of today's hottest and most intriguing artists.

We'll dive into their lives and careers on and off the stage and give you an up close perspective few get to see.

Facebook

ADMIN
Copyright © 2017 ONSTAGE REVIEW.com. Site by FM Imagery.