Starset @ the Highline Ballroom – New York, NY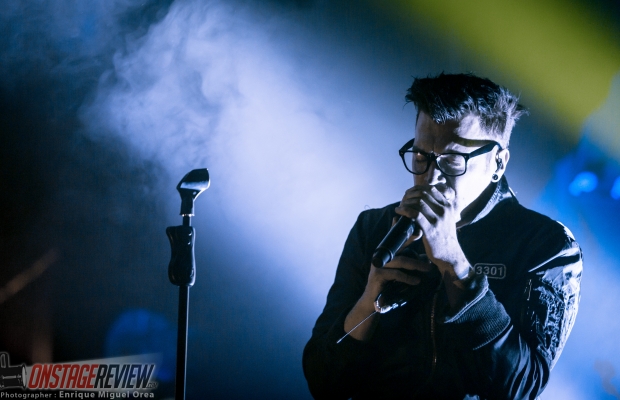 January 31, 2018
Since its inception in 2013, Starset set a course to success through beautifully written lyrics, incredible instrumental compositions, and blending rock with elements of EDM to create a unique sound that has won over a large fan base. The level of devotion lead singer and keyboardist Dustin Bates with the rest of the band have invested to Starset is remarkable, as they have continually been on tour since 2013. Embarking on a 3-month tour cycle, which starts on January 30 in Worcester, MA and concluding on April 22 in Charleston, SC to support their second album  "Vessels" (2017), Starset hits NYC for an epic night at the Highline Ballroom!
For those who have not seen Starset perform live, you can only imagine how energetic they are throughout the set. Their stage is heavily science-themed (astronomy and sci-fi influenced music) as members of the band wear space suits, except for lead singer Dustin Bates, as it helps create the live concept of the band's ambiance of being in a cinematic space movie. The outline of the setlist was well planned out as each song progressed in tempo starting from a soothing rhythm with "Satellite," "Frequency," and "Gravity of You" to the fast pace tunes like "Last to Fall" and "Die for You." The highlight performance was "The Monster" and "Bringing it Down," as Dustin Bates's incredible vocals moved the audience into hysteria and closing out the night with one of their more popular songs, "My Demons." The work ethic behind this band is magnificent, as they offer an acoustic performance and a meet and greet before the show with a VIP upgrade on every stop of the tour.
Starset shows no signs of stopping the momentum anytime soon through heavy touring so be sure to catch them in a city near you!