TOM KEIFER@THE COACH HOUSE – San Juan Capistrano,CA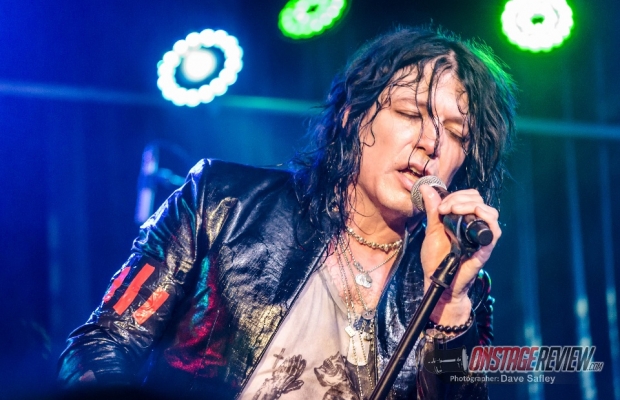 April 9th, 2016
Tom Keifer from Springfield, Pennsylvania is a hard rock, blues, heavy metal and glam metal musician-songwriter . Tom covers vocals, guitar, and keyboards, had started his tenure in music in 1982, and is still rockin today.
In 2014 Tom Keifer went on tour to support his solo album "The Way Life Goes" – On April 9th, 2016 Toms current tour made a stop at The Coach House in San Juan Capistrano, CA – a great venue for live music as well as grabbing some good food before the show.
The venue was a near capacity with lots of diehard fans of Tom Keifer along, with his followers from his time with Cinderella. Supporting bands included first up Aviators – who offered some great music to get the crowd going – then Liquid Circus was up to prime the crowd for Tom Keifer and his Band.
Tom was greeted by  a loud reception of cheering with "Once Around the Ride," a Cinderella song. The show was a perfect blend of Tom's 5 tracks off of his solo album "The Way Life Goes" and all the great Cinderella hits. It was a solid mix of 17 songs for this amazing night of great music. Tom's energetic stage presence and showmanship kept the crowd moving and grooving.
Tom was in full form from song 1 to the last 3 encore songs. Along with his vocal talent, Tom was able to show his amazing skills on guitar as well as the keyboard which led to a special moment during the show where Tom's wife, Savannah, came out and joined him on stage for a vocal duet on a few songs including the popular – heartfelt   "Don't Know What You Got (Till It's Gone). Savannah, along with another very talented female singer, performed as a backup singer on many of the tracks of the night.
I will say by the end of the night – Tom without question puts out 150% for every show. I have seen this same statement for his prior shows. Tom took time out to mention near the end of the set that he is humbled by the support he receives from his fans even after 30 years of being in the business.
As the last song of the night "Shelter Me" concluded and the band stepped off stage, the crowd was driven into their chants while awaiting their encore performance. Just a few moments later , the band came back and busted out "It's Only Rock 'N Roll" by the Rolling Stones, then "With a Little Help From My Friends" by The Beatles and ended with Cinderella's "Gypsy Road."
Many will call Cinderella an 80's band but Tom Keifer, as others have mentioned, is a "force to be reckoned with."  This was absolutely a phenomenal show!  Hats off to Tom and his band for such an amazing night!
Setlist:
"Once Around The Ride"
"It's Not Enough"
"Heartbreak Station"
"The Flower Song"
"A Different Light"
"Somebody Save Me"
"Shake Me"
"Ask Me Yesterday"
"Don't Know What You Got (Till It's Gone)"
"Nobody's Fool"
"Solid Ground"
"Night Songs"
"Coming Home"
"Shelter Me"
Encore:
"It's Only Rock 'N Roll" / The Rolling Stones
"With a Little Help From My Friends" / The Beatles
"Gypsy Road"
Songs that were off of Tom Keifer's album : The Way Life Goes
"A Different Light"
"Ask Me Yesterday"
"It's Not Enough"
"Solid Ground"
"The Flower Song"
#keiferband:
Tony Higbee/guitars and vocals
Billy Mercer/bass and vocals
Paul Simmons, drums and vocals
Paul Taylor/keyboards and vocals
Savannah Keifer/vocals, percussion and piano
Kendra Chantelle/vocals and percussion